LACONIA — At the Laconia Fire Department and others around the state, COVID-19 has changed protocols, training and dress codes for first responders called to emergencies where people report fevers or flu-like symptoms.  Goggle, gowns, gloves and N-95 face masks are now standard attire. And the city's firefighters, who double as certified EMTs or paramedics, have additional after-hours chores: They collect cleaning supplies, protective equipment and emergency medical supplies for work.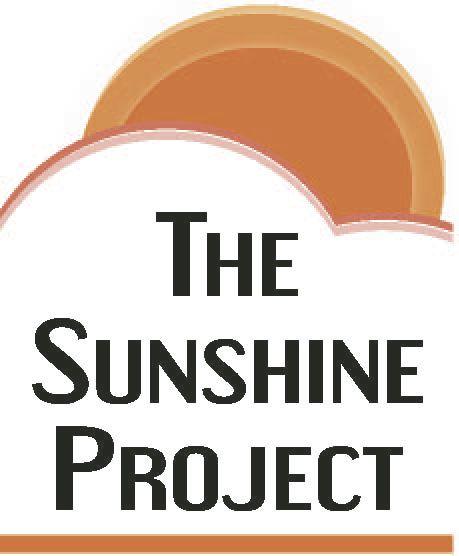 "It's been an all-hands on deck approach," said Lt. Brian Keyes. "People are running the station as if they're head of the household.  We spend more time here than we do at home."
Pens, doorknobs, keyboards and phones are disinfected twice daily, along with other surfaces throughout the fire stations, in accordance with the Centers for Disease Control guidelines.
Other than health and safety precautions, "We don't think of this as any different from any other emergency," Keyes said. "When we respond to a suspected COVID case, we respond with our training." That includes supplemental education on how to confront and treat suspected coronavirus patients.
Accompanying each Laconia Fire Department ambulance is a firefighter-paramedic with two years of emergency medical training in how to administer hundreds of medications and breathing treatments to clear constricted airways and deliver oxygen to compromised lungs – measures typically available in hospital emergency rooms.  Paramedics are particularly valuable for their training in treating children, and in procedures including intubation, which involves inserting breathing tubes that reach to the lungs.
Chief Kirk Beattie said the department is fully staffed now with paramedics and advanced EMTs with high-level training, but recruiting paramedics may be a problem in the not-too-distant future – one that's currently occurring statewide, according the New Hampshire Fire Chiefs Association.
In the meantime, local firefighters, police and emergency medical responders are meeting health and safety needs by juggling responsibilities, filling gaps and switching shifts. Across the country, during the coronavirus pandemic, emergency workers are altering ways they do business, including how often they wash their hands and touch their faces, the gear they don for the job, and how much direct contact they have with colleagues who have been their bosses and shift partners in the same close space for years.
Beattie, who is also Laconia's emergency management director, said the day-to-day work of firefighters and EMTs hasn't changed – just protocols specific to the situation. Twenty emergency calls have come in the past two weeks from people with flu-like symptoms who have not been tested or tested positive for coronavirus, he said. Symptoms are recorded by dispatch, and responders dress for the worst-case scenario in the near-equivalent of hazmat suits to protect members of the public, their families and themselves, he said.
So far over 350 people statewide, mostly in Rockingham and Hillsborough counties, have tested positive for coronavirus, which has infected a dozen known residents of Belknap County as of Wednesday.  About five Laconia fire department members have been out with worrisome symptoms, but did not test positive, Beattie said. 
"We're not having them come to work until the patient (with symptoms, who called 911 for help) and themselves have been cleared," said Beattie. "We're trying to keep internal personnel healthy."
Ten days ago one Laconia Police Department officer tested positive for coronavirus, stayed in quarantine, recovered and returned this week after being medically cleared, Chief Matt Canfield said.  His partner is still in isolation, along with two other officers with symptoms who are awaiting test results.
Over the past seven to 14 days the Laconia PD, like other law enforcement departments across the state, has introduced changes to maximize safety and minimize public contact.  In Laconia, ride-alongs, fingerprinting services and volunteer advocates who help crime victims have been suspended, vacation leave requests have been canceled and non-essential administrative staff are working remotely from home, Canfield said. Detectives have been transferred to uniform patrol, special police security and traffic details for events and businesses have been canceled (continuing for road construction only), permits, accident reports and information requests are processed online, and reports of stolen items, vandalism and criminal mischief are taken by phone.
Police are working staggered 12-hour shifts, changing shifts twice instead of four times each day, and corresponding with each other and supervisors through online video and text messaging to reduce exposure at headquarters. Cruisers are wiped down with disinfectant before and after each shift, Canfield said.
Police still respond without goggles or masks to domestic violence, burglaries, robberies and other crimes in progress, because protective gear can compromise their safety and effectiveness.  "It's been very challenging in our job" since coronavirus social distancing and protective wear have become fundamental precautions. "We're used to going to someone's house to take a statement," interviewing people in a small, closed room at headquarters, and putting someone in a cruiser back seat a couple of feet from an officer, Canfield said. Interviewing, when possible, is now done outside. "It's in very limited circumstances that we can wear protection in the community,"Canfield said.
A bright spot is that overall, crime appears to have dropped in Laconia over the last several weeks, judging from the number of calls received by police. There have been slightly more reports related to juvenile mischief, one recently involving out-of-school kids who damaged a car, Canfield said.
Domestic violence calls have not risen, he said, but that's something the department expects as sheltering at home frays community nerves. "There's a stress factor that comes into play here.  A lot of people are out of work. They can't go where they usually go. They may be drinking more and using drugs, and that just increases tension in the household, which erupts into a full disturbance." So far requests for welfare checks for seniors have not increased, he said.