LACONIA — LRGHealthcare, the region's largest employer and a key provider of medical services, was facing serious financial problems and looking for a merger partner before the coronavirus pandemic.
Now, as it gears up for a potential surge of patients, those problems become even more critical.
Potential help could be on the way in the form of emergency legislation pending in Washington. The White House and Senate leaders announced a tentative agreement early Wednesday on emergency legislation to provide a cash infusion for the hard-pressed hospital industry.
Many hospitals have stopped elective procedures, a profit driver, to boost capacity for the expected surge of people suffering from COVID-19.
LRGH President and CEO Kevin Donovan said in a news release that his health system's freeze on elective services during the public health crisis will cost at least $50 million. He didn't specify the period of time in which the system would incur such a cost.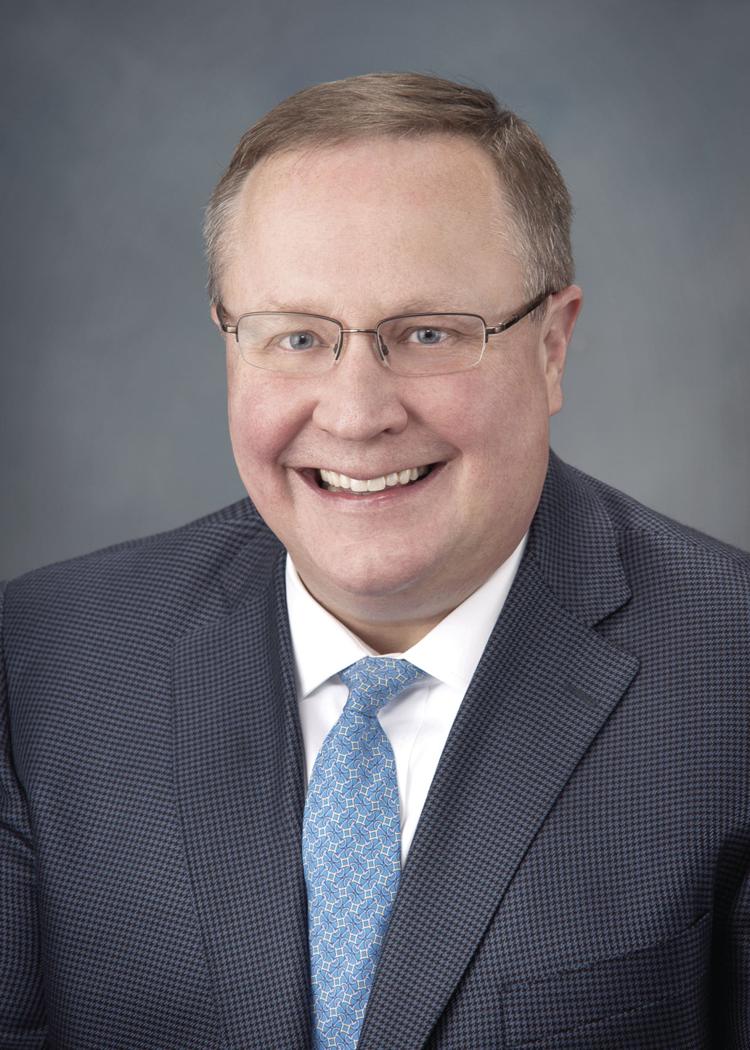 "Prior to this crisis, much like my colleagues, we were in extremely poor financial condition," he said, with "only a handful of cash on hand" and no debt capacity to borrow money.
In an email Wednesday, Donovan said he was closely  watching the stimulus package as it moves through Congress.
"We are also speaking to the Governor's office about the $50 million fund for hospitals at the State level," he said. "$50 million sounds like a lot of money, but with 31 hospitals in the State, that pool gets small quickly.
"Our current estimate is that the COVID-19 pandemic is pulling $5 to $6 million per month in revenue out of the organization through cancellation or avoidance of elective visits and procedures, but our expense base is about the same as we ramp up to meet the surge of patients to come.
"Ultimately, this means that we are at the mercy of the State of New Hampshire and/or the Federal government to survive for the long term."
Published reports indicate the tentative agreement includes $100 billion for hospitals and billions more for capacity expansion, protective gear and emergency equipment.
Such support couldn't come at a better time for LRGH, which has a high debt load and has undergone staff reductions and service consolidations while looking for a larger partner that could help it put its financial house back in order.
Donovan reported last year that the system was losing $1 million per month.
In 2018, LRGH closed its birthing center and laid off 16 administrative employees in an effort to stem operating losses and eventually break even.
Last year, the health care system let go three public relations employees, including the director of marketing, in a cost-savings effort. It also canceled an annual event that has helped the health care system raise more than $880,000 for cardiac services and other programs over the last 15 years.
In a letter to Sens. Mitch McConnell and Sen. Chuck Schumer on Friday, Sen. Jeanne Shaheen urged relief for hospitals and health care providers. She said they were reporting "chaos in preparing for the impending surge of coronavirus cases.
"Not only do these providers not have ready access to vital diagnostic tests, equipment and supplies, but now this crisis is causing disruptions in care that are going to reduce revenues and raise serious liquidity concerns for these providers."
On Twitter Wednesday, Shaheen expressed support for the emergency legislation, saying it provided for relief for workers, families and small businesses to help them stay financially afloat, four months of increased unemployment insurance, Emergency grants to provide immediate relief for small businesses and assistance for hospitals.