GILFORD — Camp Resilience is a game changer for Christine Matott.
The 40-year-old military veteran and Concord resident served 11 years in the New Hampshire National Guard and four years on active duty in the U.S. Army at Fort Bragg, North Carolina, and in Iraq. Her year guarding detainees, or enemy prisoners, from September 2006 to 2007 still haunts her memory and invades her thoughts 13 years later.  But there could be several causes of her lingering trauma – some sharp, others blurred by time.
Matott, like many veterans, first responders and others who guard the boundary between life and death, suffers from post traumatic stress disorder, or PTSD. The mental illness, rooted in exposure to traumatic events, can play out as depression, anxiety, social avoidance, guilt and anger which ebbs and flows sporadically, or reliably a tides.
A saving grace has been Camp Resilience. Since 2014, the a Gilford-based healing and bonding program has offered workshops at the Gunstock Inn in ways to cope and cut stress, group opportunities for sharing experiences and making friends with other vets, and a smorgasbord of outdoor activities from kayaking to ziplining and horseback riding to over 580 veterans, spouses and family members, and first responders including police, firefighters and EMTs.
It's the social interaction and group outings that Matott relishes most. She has attended three times in two years. 
"I leave feeling very happy that I've been able to be there and connect with people," Matott said, who continues social connections made at Camp Resilience through a private Facebook page and text messaging. Those links became especially important during COVID-19. Silence and isolation can overwhelm people with PTSD, who struggle with sleeplessness, loneliness and disturbing nightmares and thoughts.
"One of the things I learned (at Camp Resilience) was mindfulness," Matott said.  When you're walking outside, trying to get inside your own head. When you walk, think good thoughts. I still have a hard time with isolation, but have gotten out of my house five or six times in the last six months. I know to reach out to people if I'm not in a good place. I tell people that Camp Resilience is one of the best things that ever happened to me."
Its healing powers may be especially critical if the coronavirus brings a return of seclusion and a persistent culture of wary social distancing. With PTSD sufferers and service vets living without mutual support, teleconferencing hasn't been a popular substitute for meeting in person. According to Camp Resilience president Kurt Webber, a retired Army lieutenant colonel who co-founded the program and its parent organization, the Patriot Resilience Training Institute,  participation in therapeutic workshops plummeted when gatherings switched to Zoom during COVID.
To reach people in person this fall, Camp Reslience is holding five live outings and workshop days at its base, the Gunstock Inn, including three equine therapy meetups at Upreach in Goffstown. Research has shown that peer-to-peer mentoring and bonding and outdoor physical activities are extremely effective at battling trauma.
Camp Resilience's skill building classes in yoga, mindfulness, meditation and other calming and redirecting techniques gave Matott a toolchest to counter stress. "I'm struggling now because of COVID," Matott said. "If they enjoy any type of outside activities, Camp Resilience is the place to be."
At three-day retreats, participants are introduced to different ideas, coping mechanisms and ways to improve their lives.  Outdoor experiential learning takes place in group activities such as rock climbing,  hiking and water aerobics, Webber said.
Veterans of the Cold War, Vietnam, Desert Storm, Afghanistan and Iraq come from throughout the Northeast. "They bond with each other in activities and peer to peer workshops, during meals and sports activities and in the van driving here and there," Webber said. "One of the things they enjoy the most is being with each other. They feel safe and open up. The goal is to take away something that will help them improve their lives."
According to Veterans Administration estimate, 18 percent of Gulf War-era vets who served from 1991 on and 15 percent of Vietnam vets currently suffer from depression or PTSD.
"We know that we are making a difference," said Webber, a retired soldier and graduate of West Point, along with several generations of his family – one of his motivations for starting the program to help vets regain mental health and equilibrium. "We have this beautiful spot near Lake Winnepesuakee, the White Mountains and other lakes. It was a great place to do something for our veterans," said Webber, who served in the U.S. Army for 22 years.
Linda Richardson, a retired nurse and Camp Resilience volunteer said people with ongoing post-traumatic stress typically feel a need to isolate, and often fear going out in public, "and if they go, they want to be with friends."
"We've had people who are distrustful of others and didn't get out of the house.  We've seen people like that blossom," Webber said. At Camp Resilience, "they support and like each other" and take home ways to improve their lives, plus a support network. It's very heartwarming and powerful to see."
Camp Resilience creates a private Facebook group for each retreat, which have numbered close to 60 in six years. "Many are active sending messages of encouragement and useful information to each other," Webber said.
Money through the CARES Act funneled financial support to Camp Resilience that allowed the program to create social-distanced pandemic-safe gatherings, including accommodations in single hotel rooms for people traveling distances. "There's a lot more interest in-person. People are anxious to get out of their houses and do something," Webber said. "Six months into the pandemic, people are getting Zoomed out." 
This fall, Camp Resilience is hosting retreats for couples, families and veterans with PTSD. For more information and to donate or volunteer, go to www.camp-resilience.org.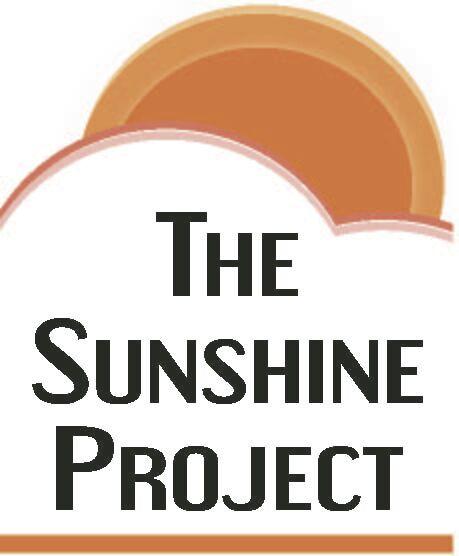 The Sunshine Project is underwritten by grants from the Endowment for Health, New Hampshire's largest health foundation, and the New Hampshire Charitable Foundation. Roberta Baker can be reached by email at Roberta@laconiadailysun.com