LACONIA — Saddled with more than $100 million in debt, LRGHealthcare filed for Chapter 11 protection under federal bankruptcy laws on Monday and Concord Hospital has offered to acquire its assets, including Lakes Region General Hospital and Franklin Regional Hospital.
The filing in U.S. Bankruptcy Court in Concord comes after two years of efforts by LRGH to solve its financial problems through a merger or acquisition.
Kevin W. Donovan, LRGH president and chief executive officer, said in an interview that no layoffs or benefit reductions are planned for the system's 1,400 full- and part-time employees and health care services offered to the public will remain in place.
"We have known for some time that our current reality is not sustainable for the long term, and minor fixes will not get us where we need to be," Donovan said.
"Even before the significant impact of COVID-19, we were bearing a substantial financial burden.The bankruptcy process happens in the courts, not in the walls of our hospitals, and we will continue providing our patients with high-quality health care when and where they need it."
Gov. Chris Sununu said Monday's developments should bode well for health care in the area.
"We are grateful to the management of LRGHealthcare and Concord Hospital, who have been working on this potential acquisition since before the onset of the COVID-19 pandemic," Sununu said.
"This potential acquisition by Concord Hospital is welcome news and provides a path toward long term financial stability that will allow LRGH to continue to provide critical services for the citizens of the Lakes and Three Rivers region. The State has and will continue to provide any resources that are necessary to enable LRGHealthcare to continue services while it navigates this process."
The bankruptcy filing will allow LRGH to arrive at a court-approved plan for relieving debt, chiefly a $111 million facility mortgage owed to Key Bank and insured by the U.S. Department of Housing and Urban Development.
An auction and sale of LRGH's assets will be overseen by the Bankruptcy Court. Concord Hospital has made an initial bid of $30 million for these assets, including the two hospitals and the system's ambulatory care centers.
Donovan said a number of factors can be used to assess the size of the offer, such as book value of assets in place, value based on the fair market, or market comparisons.
"When we look at those three different ways, there is a range of reasonableness and $30 million is in that range," he said. "Clearly, it's in the lower part of that range, but definitely in that range. It's possible that through the auction, the price will increase to the higher end of that range."
As a not-for-profit healthcare charitable trust, LRGH generally doesn't pay property taxes, but the value of its property is listed on municipal databases. Of its many properties, the two hospitals alone have a combined value of more than $72 million. 
Donovan said bankruptcy wasn't the first option when he and his team began looking for ways to partner with a larger health care organization, but it became clear the debt load would be an impediment to any merger or acquisition deal.
Many hospitals have merged in recent years – in New Hampshire and around the country – to realize greater efficiency and economy of scale.
"We are making this move today so we can ensure a bright future for our hospitals and medical practices in the Lakes and Three Rivers Region," he said. "The LRGHealthcare Board has worked diligently to explore all strategic options and determined that taking this step is the right path to preserve access to care in our region for years to come."
Concord Hospital, also a not-for-profit, and LRGH already collaborate in various health care areas.  
Concord Hospital's Board of Trustees would be expected to include representatives from the Three Rivers and Lakes Region if it acquires LRGH's assets, Donovan said.
Robert P. Steigmeyer, Concord Hospital president and chief executive officer, said the bid to acquire LRGH's assets includes a provision to assume its pension liability.
He also said staffing would be maintained.
"In fact a vibrant, growing health system in central New Hampshire will need labor resources and we would need to figure out how to find them," Steigmeyer said.
He said primary care medical services could be expanded in the Lakes Region under the proposed deal. LRGH ended labor and delivery services in 2018, and those aren't likely to come back given the aging demographic of the area and reduced demand.
The two organizations have much in common.
"There is a strong mutual respect between the staffs of both organizations, and that's what makes this a natural fit," Steigmeyer said. "The Lakes Region is an extension of Concord Hospital's service area, particularly for some tertiary services. Acquiring the LRGHealthcare hospitals and ambulatory sites aligns with our mission.
"People living in the Lakes Region deserve excellent health care delivered locally. Our intent is to offer patients the best care where they live and work."
He said the purchase would likely be funded through a mix of borrowing and perhaps cash, but the specifics are yet to be worked out. Money from the sale would be applied toward LRGH debt under a court-approved plan.
Steigmeyer said Concord Hospital wants to ensure good medical services in the region.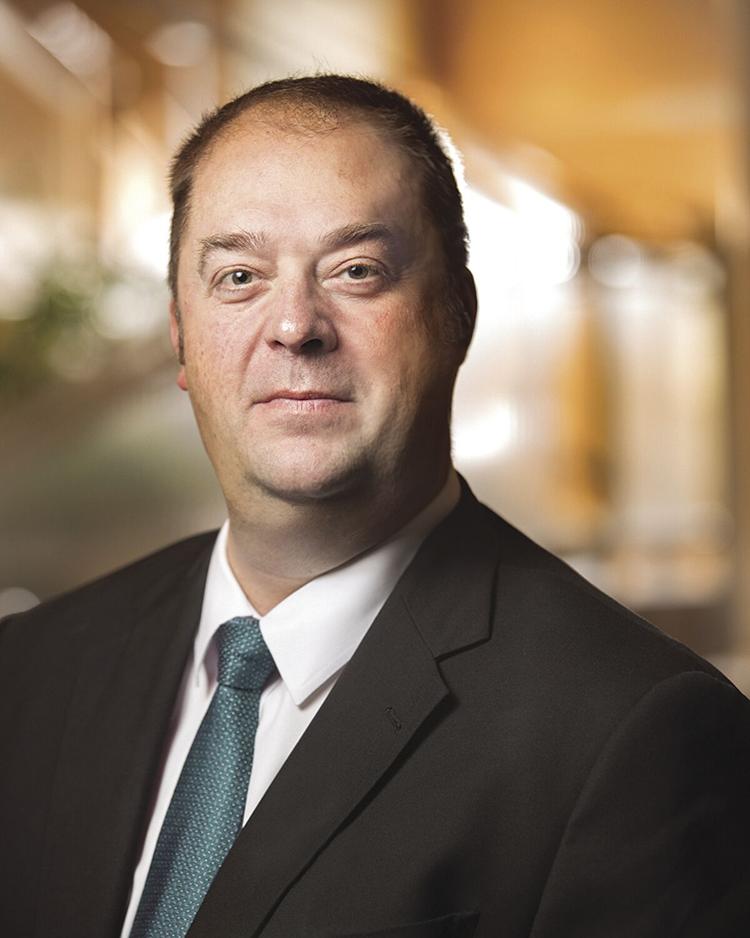 "I really want to emphasize this point," he said. "We began discussions with LRGH board members and management around the possibility of people in the Lakes and Three Rivers region losing their health care system.
"We've been serving these people for decades. It was important that they not lose their health care services. This is a mission-directed decision to support local health care in a sustainable manner."
In a filing with the court, Donovan explained how LRGH got to a point where financial problems threatened its very existence.
On December 9, 2009, LRGHealthcare refinanced $71 million in outstanding bonds and borrowed additional amounts for capital projects through the issuance of $143.5 million in HUD revenue bonds, according to the filing. The $143.5 million included all new and refinanced debt.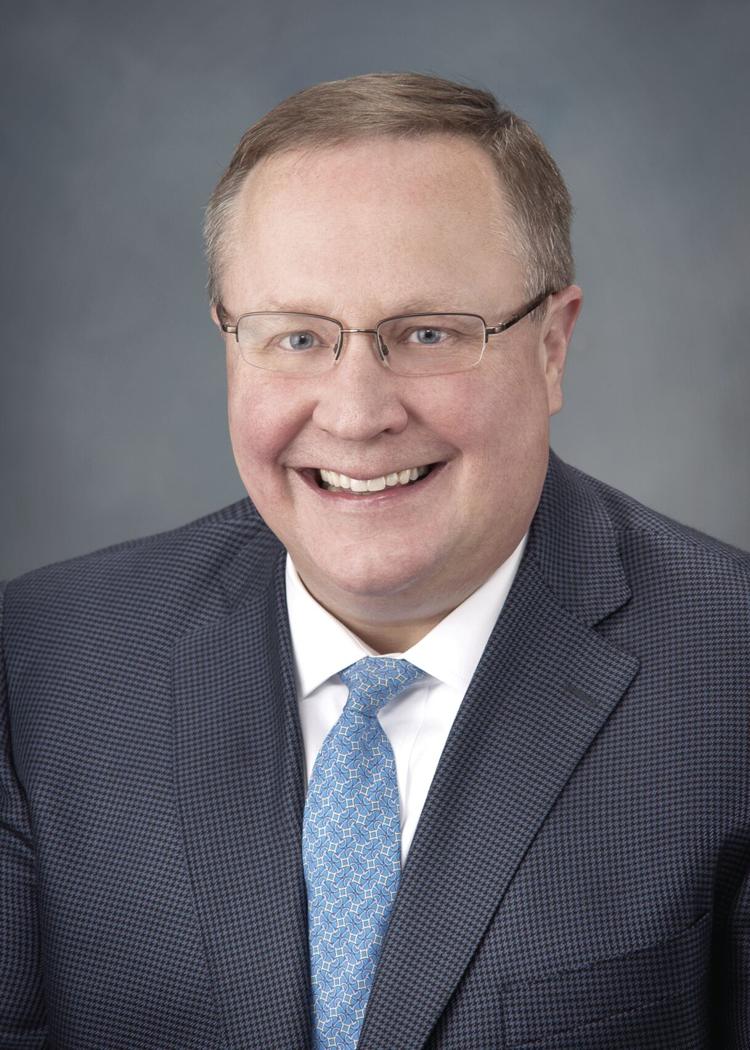 "LRGHealthcare has experienced a tumultuous five to ten years, all beginning with decisions by prior management to make significant investments in inpatient services and facilities at a time when patient demographics and medical trends indicated more reliance on outpatient services and decreased hospital use," Donovan said in the document.
"Soon thereafter, LRGHealthcare found itself caught in a downward spiral of increasing costs, decreasing reimbursement, shrinking service lines and volume 'leakage' to other communities. A primary driver of cost growth was the implementation of a massively expensive electronic medical record (system) which ultimately consumed approximately nine percent of total organizational revenue annually (two to three times the industry average)."
A cost-cutting program failed to deliver the necessary financial improvement.
"Costs were greatly decreased, full-time-equivalent (FTE) employees were cut dramatically, benefits were reduced, contracts severed and physician and provider groups negatively impacted," Donovan said.
"Despite cutting 21% of its workforce since 2016 and closing multiple service lines (obstetrics at LRGH, surgical services at FRH, vascular surgery and others), the organization found, as many healthcare organizations do, the extensive cost cuts did not result in profitability or sustainability."
With the COVID-19 pandemic, LRGH suffered more strain. Revenues decreased as services contracted. Almost half its workforce was furloughed.
It was in danger of having to close its doors before it received an infusion of government money. It was awarded a $5.25 million loan through an emergency relief fund set up by the state with federal funding. In April and May it also received a total of about $15 million from the federal CARES Relief Fund.
LRGH, the largest employer in the region, returned some, but not all, of the 600 furloughed employees back to their jobs.
"Today, the Debtor (LRGH) is still operating at approximately 80 percent of pre-pandemic revenue," the filing states, "forcing management to keep certain services closed and approximately 38 percent of the pre-pandemic workforce on furlough or reduced work hours."
Laconia Mayor Andrew Hosmer said the situation appears to be playing out in a way that will protect local residents. He said LRGH seems to have made a good decision.   
"I think, given their financial circumstances, it was probably the best option for them at this point," Hosmer said. "Maintaining a health care delivery system in our community is critically important not only for the quality of life, but for the local economy.
"Concord Hospital coming into the area and preserving the services we already have is really important."
City Manager Scott Myers said it was heartening that jobs and employee benefits can be retained.
"It appears Concord Hospital is in a good position through the bankruptcy process and beyond and they are certainly well established and recognized and already have a presence here," he said. "We're excited for that partnership to come to fruition."