LACONIA — Christine McNeil knew something was wrong when her infant son suddenly went from consuming a bottle of formula plus two jars of baby food in a single sitting, to eating and drinking nothing at all. 
It didn't take long to determine the probable cause – a blood-lead level of 14.3 micrograms per deciliter, confirmed through blood tests at a time when New Hampshire's level for public health action was 10. Lead exposure isn't a problem that typically occurs to new or experienced mothers – or even to medical providers, considering all the reasons little ones get finicky around food.
After litigation involving the McNeils' landlord – who had remodeled their Laconia apartment without taking adequate safety precautions just before the family moved in – the McNeils received a settlement: $20,000 to their son when he turns 30, from money deposited in a bank account that will accrue interest.
Now they live in a different apartment, but remain in wait-and-see limbo. It could be months or years before their son, now five, shows major effects of lead exposure – which triggered medical monitoring, nutritional boosting and a special cleaning routine at the McNeils' home. The little boy was exposed to lead dust while his mother was pregnant and then exposed after birth. So far he shows some signs of ADHD, which runs in their family, but which also can result from elevated lead levels.
"No matter what, get tested," Christine McNeil said.
"By the time we get the red flags with lead, it's too late, the damage is done," said Gail Gettens, a child development specialist and educator for the Healthy Homes and Lead Poisoning Prevention Program at the New Hampshire Department of Health and Human Services. "It's a stealth poison."
New Hampshire's lead poisoning rate is twice the national average, according to a 2019 report by New Hampshire Listens, a research project of the University of New Hampshire's Carsey School of Public Policy. Each year, roughly 600 New Hampshire children are diagnosed with elevated lead in their bloodstream, amounts of a toxic metal that exceed the levels found in 97.5 percent of American children, according to data from NH DHHS.
The reason is rooted in housing and history: 55 percent of the state's housing stock was built before 1978, the year Congress banned lead in house paint. In former mill or industrial locations such as Laconia, Franklin, Tilton, Manchester and Nashua, the percent is shockingly higher. And although lead has been abated in a portion of rental apartments, much remains in private homes. It also lingers in rental housing where it hasn't yet been detected, or where childhood lead test results haven't triggered encapsulation or removal.
Older lower-income housing with deferred maintenance can be a landmine for exposure. When it comes to inspecting and eliminating lead hazards, two time-worn sayings frequently apply:  "If it ain't broke, don't fix it, and, "Let sleeping dogs lie."
"It is a very big problem," said Kate Bruchacova, a community health educator for the Partnership for Public Health in Laconia. That organization recently received a $10,000 grant to address lead poisoning prevention in the Winnepesaukee health region, especially in Franklin, which, along with Tilton, has the area's highest concentration of pre-1978 housing. Exposure is primarily through dust from cracked, eroding or flaking paint, which can be inhaled or swallowed. In 2018, 62 children tested with elevated blood levels in the Winnepesaukee region. "It means it can affect them them for the rest of their lives," said Bruchacova. "It's not any one geographic region. It's everywhere, because all of New England has very old housing."
"The only time a landlord is required to remediate is after a kid has been poisoned," said Tom Irwin, New Hampshire director of the Conservation Law Foundation, which seeks to protect children through state law and municipal policies. "We are using kids as lead sensors. The goal ought to be preventing poisoning from happening in the first place."
In the past two years, New Hampshire has made life-changing advances. In 2018, with near-unanimous state representative support, SB 247 was signed into law by Gov. Chris Sununu, mandating lead testing for all one- and two-year-olds, and lowering the threshold for public health intervention.
Today, lead levels of 7.5 micrograms per deciliter of blood trigger home visits from nurses, periodic blood testing, home and water inspections and exposure prevention counseling. That exposure standard will drop to 5 next year, matching the CDC threshold set in 2012.  Primary care providers are legally required to test. Many educate families about exposure prevention and monitor blood lead levels when children's levels reach 3. The state, too, notifies parents and landlords and provides information when tests comes back at 3.
"New Hampshire has come a long way and they are to be congratulated," said Dr. Alan Woolf, director of the Pediatric Environmental Health Center at Boston Children's Hospital, where 20 to 30 New Hampshire children are referred each year for lead levels their primary care providers consider too high to manage. "With universal screening, more kids are tested than in a lot of other states," including Texas, Mississippi and Arkansas, where testing rates remain perilously low. Lead exposure in housing is a nationwide concern, even in southern California and Washington D.C. "Lead is ubiquitous," Woolf said. "We have to eliminate it from all background sources."
But lead poisoning is not easily tackled.  It remains a public health time bomb that is not easily defused. The effects of lead are cumulative through unidentified, ongoing exposure, said Woolf, which makes early testing imperative. Lead is a neurological poison which slowly dismantles the brain's messaging systems.
"The risks are greater the higher the level of lead and the longer the child has been exposed. Has it been happening for 30 days, six months or two years?  With elevated blood levels, some kids may manifest no effects at all," Woolf said.
Although SB 247 required universal testing of infants and toddlers, testing rates are far less than what's needed to stop exposure that begins in early life, and less than what's required to give an accurate picture of lead poisoning in New Hampshire.  According to the NH Division of Public Health Services, 67 percent of one-year-olds and 52 percent of two-year-olds statewide were tested in 2018, the most recent tally available. The numbers are lower for the Winnepesaukee region, where 64 percent of one-year-olds and 45 percent of two-year-olds were tested. That's up from six years ago, when only 27 percent of two-year-olds statewide were screened.
Lead tests are especially important for toddlers who explore the world at ground-level and more likely to encounter lead dust on surfaces and toys they put in their mouths. Although more attention has been paid to water sources in legislation, lead paint remains New Hampshire's primary source of lead poisoning, according to the Environmental Protection Agency and DHHS.
According to New Hampshire Housing Finance Authority, which administers federal grants for lead remediation throughout most of the state, the problem is extensive, considering the amount of housing built before 1978, and the limited ability of lead abatement programs statewide to address what's left.
Lead paint hazards are rampant in the Lakes Region, especially in former mill towns with older homes, many of which have been split into apartments, but also in rural areas where people buy fixer-uppers and country homesteads. Child health advocates get a sinking feeling when they consider the amount built before 1980: 74 percent in Franklin, 72 percent in Tilton, 63 percent in Laconia, 55 percent in Meredith and 39 percent in Belmont, according to the 2018 American Community Survey 5-year Estimate, which is referenced by health officials.
Between 2014 and 2018, in the Winnepesaukee public health region, which includes Belknap County, Franklin, Northfield, Hill and Danbury, only 23 percent of children from birth through age five were tested for lead. That's the critical span when developing brains are most susceptible. From 2014 to 2018, testing ranged from 29 percent in Franklin down to 18 percent in Meredith and 17 percent in Barnstead.
Although large pediatric and family medicine clinics such as Health First, Caring for Kids, and Westside Health Care have finger-prick testing equipment, many smaller practices haven't purchased the devices, which cost roughly $2,500. Instead, many give out lab slips for offsite blood draws, or none at all. And not all providers who see kids have been schooled in prevention, or explain lead's dangers to families during regular check-ups.
Bruchacova said her son, now four, has never been tested by their family medical practitioner, even though they live in a house built in 1978.
In many places "the medical community hasn't been proactive enough. But SB 247 places that responsibility on the medical community," said Irwin, of the Conservation Law Foundation.
Another problem is the silence around lead.
Lead can be a slumbering threat for home buyers, homeowners, renters, sellers and parents.  But it's also the elephant in the room, a hazard no one wants to accept and the liability no one likes to admit. Many families remain unaware or reluctant to test for lead paint, convinced their children are safe because they live in a newer home. Some believe lead was eradicated decades ago, when there were more public awareness campaigns. Few realize that chronic exposure can occur anywhere there is unabated, degrading lead paint: at child care centers and playmates' houses, other people's apartments, recreation centers or basements in older buildings, and at private clubs and houses of worship.
The ongoing stigma of lead doesn't help, nurses and lead safety advocates say. Until there are alarming test results, lead is perceived as a poison that attacks other people's children – not a pressing or present danger, especially considering everything else that can devastate kids – homelessness, hunger, poverty, exposure to opioids, things with obvious effects.
"Someone said they bought a table coated with marine paint – which has lead in it. I don't think parents understand the risk," Bruchacova said. "We all have assumptions that we have things in place that protect us, but we're not there yet. It's not really about the child licking the walls. The tricky places are windows, doorways and stairs because there's friction" which releases toxic lead dust in the air.
Roughly one third of lead poisoning cases are attributed to renovation activities where children spend time, Irwin said. "Testing is really important," he said.  "We need to test more kids in order to protect them."
Public health advocates wonder:  Is childhood exposure lacking public attention because lead is invisible, and the fallout from chronic exposure is delayed? Is lead poisoning overlooked because the known numbers affected are small, and it's at the bottom of the pecking order of society's ills, and the list of problems that parents confront, and doctors treat?
"It's become clear that the issue of childhood lead poisoning remains a significant issue and deserves more attention. It's far from being solved," Irwin said.
The problem remains huge, said Chris Seufert, a Franklin attorney who handles lead paint litigation statewide and has roughly 25 cases involving children each year. "We all have low percentages of lead in our bodies because we're an industrialized country and it's in the air."
It's the elevated levels that cause problems, he said. "Every lead poisoning causes brain damage. The question is, what's going to be the outward sign? Some kids can take a heavy hit and look fairly normal. Most of the time there are no symptoms unless levels are very, very high. Then children won't sleep or eat.  Or they will be vomiting."
When Bill and Elizabeth Burr stumbled upon a Victorian fixer-upper in Dover, they believed they had found the first home of their dreams: a neglected vintage charmer that could become a nest for their growing family. 
Like many buyers, they saw a potential which dwarfed the years of repairs and improvements ahead. They fell in love with a long side porch, craftsman-like woodwork, and tall, light-filled windows that would brighten the indoors on cloudy days.
What they didn't see was the nightmare-in-residence: Eroding lead paint on the windows, doorways and floors, and the toxic dust it created – an environmental hazard that would leave their two-year-old daughter with lead levels 14 times above the Center for Disease Control's threshold for public health intervention. That required her blood to be cleansed through chelation during a week at Boston Children's Hospital.
Health experts believe the girl's cliff-high lead levels likely caused her severe autism, a disability that will require her to be cared for indefinitely, with professional help.
My daughter "was very intelligent, but her development went different," said Bill Burr, her father. "We do think it's likely the long-term effects of the lead.  She's happy and healthy now, but very likely will require special care for the rest of her life."
Before her blood test, there were no warning signs.
For many, lead exposure is like a freight train carrying a poisonous cargo to an end-of-the-line destination. But in the meantime the journey is nondescript.  
Years after the same exposure that incapacitated their younger sister, two of the Burrs' older sons developed attention deficit disorder, speech difficulties, and/or autism spectrum behaviors, requiring support at school and individualized education plans. The Burrs had no known history of autism or ADHD in their families.
"There is no safe level of lead," said Woolf, at the Pediatric Environmental Health Center at Boston Children's Hospital, which treats roughly 300 children from New York and New England yearly.
Although lead has been studied for centuries, scientists can't predict the level at which subtle or serious health damage results. At blood lead levels below 3 micrograms per deciliter, the effects of lead poisoning may be comparable to other risk factors in a child's environment, such as poor nutrition, tobacco smoke or a lack of parents at home, according to studies cited by the CDC and National Institute of Health. Lead can affect IQ, speech and language development, skills acquisition, planning and the ability to concentrate, emotional control and social behavior. Infants with elevated blood lead levels have higher rates of attention deficit hyperactivity disorder (ADHD) and learning disabilities, and there's a direct link to autism, said Woolf, a professor of pediatrics at Harvard Medical School.   
A child with autism, pervasive development disorder or Down syndrome "or anyone who continues to put things in their mouth can continue to have elevated lead levels at school age," said Woolf. "Elevated blood lead levels can make autism worse."
Bill Burr remembers the call from the pediatrician's office that changed his family's life, ushering in a decade of worry. "They called us back in a panic," Burr said.  His daughter's level before chelation was 70 micrograms per deciliter, when New Hampshire's threshold for public health action was 10.
Before age six, children's brains have no barrier to block toxins entering from blood.  Lead in the tissue of pregnant women is released to the fetus during the second trimester.  From the womb through age five, the master organ that determines personality, intelligence, memory, learning and impulse and emotional control is a sponge for contaminants, said Gettens at DHHS. The body easily absorbs it because it mimics the minerals needed to grow and thrive, especially calcium. Adding to lead's pernicious nature, the symptoms of poisoning seldom occur until years later. Without early testing, there's no way to identify a slightly elevated level, and no signal to change the environment so chronic exposure stops, allowing modest levels to subside over time.
The main danger for tiny hands, toys, clothes and pacifiers is the unseen, sweet-tasting lead paint dust that settles from eroding or fractured old paint on the exteriors of houses or inside rooms. "There's nothing that makes them not want it," Gettens said.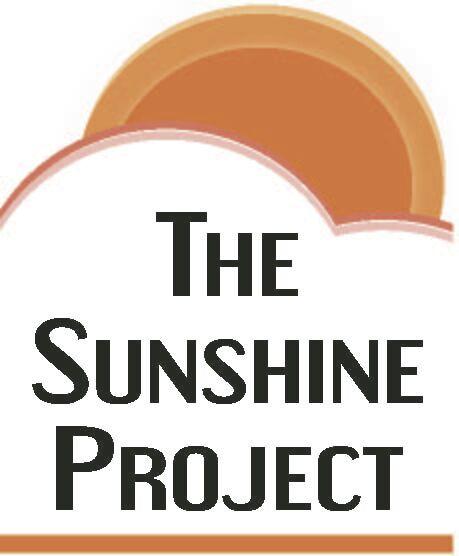 "When I talk to pediatricians and parents, I say, 'If all of us came together and were given the evil task of coming up with the perfect poison, we would most likely come up with lead.' Lead is the perfect poison. Lead is the perfect storm. It's sweet and it tastes good to children."
Risk magnified by COVID-19
The dangers of lead exposure have been compounded by COVID-19, which has cut down early detection, health officials say. Between February and May 2020, the number of blood-lead-level tests given to children in Massachusetts plummeted by 75 percent, according to Boston Children's Hospital. New Hampshire experienced a 50 percent decline this spring, but June's numbers were roughly the same as in prior years, according to DHHS.
"This has never happened before," said Woolf at the Pediatric Environmental Health Center. "Parents were afraid of hospitals and clinics" and pediatric and family practices and clinics weren't open for well-child check-ups, which is when lead finger-prick tests are given. "If you're not doing well-child care you're not testing lead."
Burr, who along with his wife has spoken at New Hampshire Healthy Homes conferences, said he expects blood-lead levels in children to ratchet higher in mill towns statewide, because of the last several months of sheltering in place - a safety precaution with consequences, depending where you live. COVID-19 canceled camps, school and outdoor programs in New Hampshire, said Burr, "taking everything away that children do, except live in old houses. This will result in a huge boost of pediatric lead poisoning. It's going to be a catastrophe."
Burr becomes quiet when he ponders his family's ordeal, and his lowered expectations for his children. 
"We all got exposed to degrading lead paint," he said. "It was dust" – mostly from opening and closing doors and windows. "No one was eating lead paint. It was mandatory testing that made us aware. Without testing, we could have lived life without knowing, but poisoned over time."
"SB 247 strengthened laws in really important ways," said Irwin at the Conservation Law Foundation. "Pre-COVID, we were on the right path. Hopefully we'll regain that momentum."
The Sunshine Project is underwritten by grants from the Endowment for Health, New Hampshire's largest health foundation, and the New Hampshire Charitable Foundation. Roberta Baker can be reached by email at Roberta@laconiadailysun.com