CLAREMONT — When Mayor Charlene Lovett surveys her hometown, she sees a history-rich city on the brink of change: Mill buildings on the Sugar River turning into restaurants and condos with riverside views. A renovated Pleasant Street poised to become an eclectic mix of shops and apartments. An abandoned factory that today serves as a tool-sharing studio for builders and artists.
Claremont, a yesteryear city reborn.
One of most significant changes is invisible, yet profound: the city's mission to banish lead hazards from its housing and drinking water.
"Claremont doesn't want to be a poster child for lead poisoning," said Lovett, standing outside an empty 1873 Victorian home about to become free of lead hazards. "We're going to be a leader in the state in preventing it," Lovett said.
Claremont's multi-level assault against an environmental hazard common throughout New England has become a model for industrial-era towns and cities with aging housing likely to contain degrading lead paint, which is shown to cause irreversible brain damage in children. Elevated blood-lead levels discovered through testing are usually the first and only signs of unrecognized, ongoing exposure. The city's goal is to stop lead at the source before it wreaks lasting harm.
"We have a false sense of security in the state," Lovett said.  If prevention "is going to be effective and not pushed underground, it has to be incremental."
In 2017, following the catastrophic poisoning of Flint, Michigan, residents from corroding lead pipes after that city changed its water source and treatment system, Claremont leaders worried about a vector of poisoning here. They knew that 84 percent of the city's housing was built before 1978, the year Congress banned lead in house paint, and roughly 40 Claremont children were diagnosed with elevated levels of lead in their blood each year.
In 2018, Claremont became the first and only community in New Hampshire to require mandatory lead testing before children enroll in public kindergarten or pre-K programs.
Today, Valley Regional Hospital screens pediatric patients for lead. Free finger-stick testing is available at community events, with strong participation, Lovett said.
A $1,000 grant from New Hampshire Listens in 2017 helped fund outreach and education. Among other things, families learn how to reduce the dangers of lead dust through cleaning strategies such as damp-mopping floors weekly, wiping down windows and sills and washing toys frequently.
Cost-free RRP (lead-safe renovation, repair and painting) training for contractors is funded by a public health grant administered by Dartmouth-Hitchcock Medical Center. Lead safety and remediation basics are part of high school construction trades classes at Sugar River Valley Regional Technical Center. Building permits ask contractors to list their RRP certification numbers, to help the city track how many lead-trained contractors are safely working.  Claremont's building inspector is also a trained lead inspector.
"You want to move people into an awareness so it's not happening in the first place," Lovett said. "It's a proactive approach, rather than a reactive approach."
A key strategic investment has been creation of a volunteer task force dedicated to keeping lead in view.  The evolving group includes representatives from city government, Valley Regional Hospital, Southwestern Community Services, the school board and superintendent of schools, and pediatricians.
"You need a team behind you to pick up the torch," said Lovett. "Nothing dissolves or fizzles out, and everyone starts with the same knowledge."
The first step, she said, is to educate the public and get residents to buy in. Then provide resources that are easy to understand and access.
To help property owners afford the high costs of safely removing or encapsulating lead paint, Sullivan County is applying for a $2 million community lead reduction grant from the U.S. Department of Housing and Urban Development, and is expecting a decision next month.
"Lead paint was silky and beautiful, but we didn't know what it caused," said Lovett, who grew up in an older New Englander-style home.  Although most people think the active dangers have subsided, lead paint remains the primary cause of elevated lead levels in children in the Granite State, where rates of lead poisoning are twice the national average, according to a 2019 New Hampshire Listens study by the Carsey School of Public Policy at UNH.
Although the population severely affected by lead exposure is relatively small and appears to be declining because of mandatory blood testing of one- and two-year-olds, testing hasn't reached the 80- to 100-percent threshold needed to gauge how many New Hampshire children are still being poisoned, said Gail Gettens, a child development specialist and educator for NH Healthy Homes at NH DHHS. In 2018, the most recent statewide data showed 67 percent of one-year-olds and 52 percent of two-year-olds were tested for lead.  
A substantial amount of lead paint lingers in homes, especially in lower-income rental housing where landlords haven't kept up with maintenance, and there aren't enough lead-trained contractors to deal with what remains, according to the New Hampshire Housing Finance Authority, which administers federal and state grants and loans for lead abatement.
John Nelson, a 29-year-old Claremont native, commutes daily from Vermont to renovate two Victorian fixer-uppers in Claremont, one where he hopes to create apartments for himself and up to two other families. Nelson, an RRP certified builder, became trained and certified in lead abatement through a $500 course offered by Habitat for Humanity. His lead abatement license costs $300 a year. Nelson hopes there will soon be a working intersection between preserving the design and woodworking details in vintage homes and abating lead hazards safely.
"In every city you have landlords who take really good care of a property, and others who are not so fastidious," Nelson said. Currently there are 15 Claremont properties under lead abatement orders because of elevated blood lead levels in children.
"It's not because you're in a poorer part of the state or your genetics are screwed up," said Lovett. "From lead poisoning, you have cognitive and behavioral problems, including autism or ADHD."
Roughly 15 years ago, in Rochester, New York – where 87 percent of homes were built before 1978 – nurses at an elementary school found that every student in special education had elevated levels of lead. When Ralph Spezio, the principal, examined medical records of students who had been tested for lead, he discovered that 41 percent had high levels -  at or above 10 micrograms per decliter, twice the CDC's current threshold for public health intervention.  Research has shown that elevated levels cause problems as diverse as learning disabilities, speech and language delays, lack of impulse control, inability to get along with others and aggression.
The Cincinnati Lead Study - the world's longest-running study on the effects of lead on children, by researchers at the University of Cincinnati and a Cincinnati children's hospital, found that students with elevated levels of lead had greater numbers of in-school suspensions, higher dropout rates, higher rates of drug and alcohol abuse and increased involvement in the juvenile justice system.  This later played out in adulthood as frequent and varied arrests, inability to hold a job, poor credit rating, multiple divorces and long-term struggles with drugs or alcohol, according to the study.
Brain scans of the children with early elevated lead revealed shrinkage in the areas responsible for planning, organizing, attention and behavior control. The link between lead exposure and ADHD - and lowered IQ - is widely known, said Dr. Alan Woolf, director of the Pediatric Environmental Health Center at Boston Children's Hospital, which treats 20 to 30 New Hampshire children each year.
"When you take someone's IQ, you have stolen their future," said Spezio, who went on to study ways to counteract lead poisoning. "Some children skip anger and go right to violent rage," Spezio said in a 2010 TED talk. "We are all paying for this problem one way or another."
Gettens feels queasy when she ponders the consequences for children, who are usually exposed by breathing or swallowing invisible lead dust that settles on toys, floors, windows, clothes, bedding or pacifiers, and sometimes by ingesting lead paint chips, which taste sweet and appealing.
Lead dust can be imported by parents whose clothes are exposed in manufacturing or construction – although most factories now run air filters and require or warn workers to change clothes.
For municipalities whose budgets are stretched, Claremont provides an affordable, sustainable model for poisoning reduction. Its school policy change, lead paint awareness campaigns and finger-stick testing have cost taxpayers little or nothing.
"So much of New Hampshire is resolving issues at the local level," said Lovett. "These are the best solutions because they're tailored to the community."
The city's efforts to preempt exposure through drinking water have been much more expensive, requiring a $500,000 loan to change out lead pipes to homes before roads are repaved. The average cost is $2,300 per house.
But that and switching from lime- to sodium bicarbonate-based water treatment will pay dividends in future health, said Public Works Director Victor St. Pierre.
"It's about trying to minimize the presence of lead in your environment as much as possible," St. Pierre said. "We're the only city in New Hampshire that has admitted that we have lead. We have adopted a standard to get it all out. If you don't address childhood lead poisoning, you are going to pay for it on the back end with higher special education needs and staff support, more than you would pay to correct it at the beginning."
On Sept. 30, Lovett will speak at Nashua's free virtual conference on stopping childhood lead poisoning.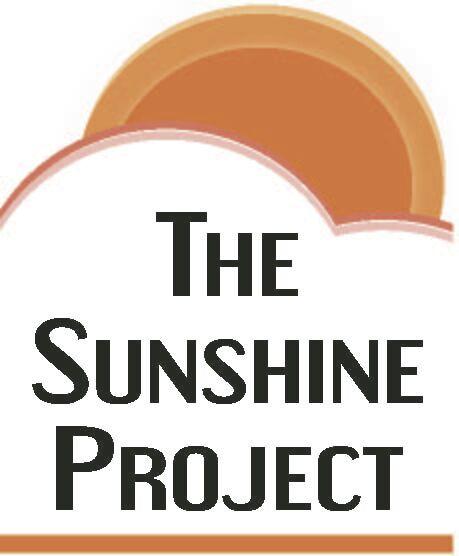 The Sunshine Project is underwritten by grants from the Endowment for Health, New Hampshire's largest health foundation, and the New Hampshire Charitable Foundation. Roberta Baker can be reached by email at Roberta@laconiadailysun.com