LACONIA — They are modest, compassionate to strangers and dedicated to serving people who struggle on society's fringe – including many who are shunned or overlooked.
Now, after six years helping the homeless and less fortunate in the City on the Lakes, Capts. Scott and Nora McNeil, co-leaders of the Laconia Salvation Army, are answering a call they didn't anticipate. Starting August 5, they'll head up the Salvation Army in Manchester, the state's biggest city, and New Hampshire's largest Salvation Army outreach.
"We were surprised. We hate leaving Laconia. We love it here. We've made a lot of friends," Scott McNeil said last week. "But this is our assignment. When you join the vocation of the Salvation Army, you trust that the Lord's plan for your life is better than your own. We recognize the plan is for us to move to Manchester. We have to be faithful and obedient to that."
It will be a new frontier, but not unfamiliar turf: the Queen City, by sheer numbers and magnitude of need, is considered by many to be the urban epicenter of homelessness in the state.  For the McNeils, administering to the homeless population – a cross-section that includes individuals gripped by mental illness and substance misuse – has been a passion and a learning curve.  
"We're just very humble servants," said Scott McNeil.  "We're thankful to have been here for six years and see wonderful things take place in people's lives. We're hoping to see the same thing happen in Manchester.  I'm not sure what I'll see, but in very small and large ways, I want to see agencies working together."
It's a network approach that gained steam in recent years and now flourishes in Laconia, he said. It  involves wraparound services working together to improve the mental health and outlook for people in crisis, one by one, and not with a one-size-fits-all approach. It replaces what the McNeil's found when they arrived:  social services that, working in isolation, helped homeless people, with little collaboration.
The Salvation Army operates Carey House, a year-round homeless shelter that now cooperates with The Doorway addiction recovery program; a widely-used soup kitchen and food pantry; and the Salvation Army thrift store on New Salem Street, which financially supports both its shelter and hunger ministry.
"When someone buys something at the store, the money helps what we do here," Nora McNeil said.  The store is also a training opportunity for shelter residents on the road to financial independence.
The McNeils are optimistic that changes begun in their term will continue under the new guard, including the expansion of Carey House to twice its current size, a project that has stalled for lack of funding. It's one that Scott McNeil hopes will get underway with assistance from community block grants and private donations.
Under the McNeils, Carey House added six beds for homeless, recovering addicts in treatment at The Doorway, LRGH's addiction services program. The Shelter also expanded support for its residents to include counseling and services from Lakes Region Mental Health, Health First, Lakes Region General Hospital, Laconia Clinic, urgent dental care and housing providers.
Their departure will be widely felt.
"It's the compassion," said Kathy Calvin, board chair of the Laconia Salvation Army. "I can't count the number of times I was told they were at the hospital visiting someone. They spend a lot of time doing things for a lot of people."
"They've been a tremendous force for good, not just in Laconia but in the surrounding communities," Mayor Andrew Hosmer said. "They are part and parcel of our community here. The Salvation Army serves so many people on a daily basis. They take people where they are at any time of day or night. That's a remarkable calling and mission to dedicate your life to."
"Homelessness is a complex issue as we now know," and mixed feelings and misconceptions abound.  In this community,"there's a belief that if you build more services, more people will come.  It's taut, that discussion," Hosmer said, but the McNeils have amplified public understanding. The McNeils "have been there to provide the services.  They don't get involved in politics or policy. It's sad that they're not going to be part of the solutions we'll find in the coming years."
"They've certainly made an impact on the homeless population in Laconia and the surrounding areas," said Colleen Garrity, board president of Belknap House, which now shelters homeless families year-round, including expectant mothers. The Carey House is "where the majority of single homeless people go. That's their sole opportunity to be housed (locally) and it's an important role."
Taking the helm in Laconia on Aug. 5 will be Maj. Mike Davis, associate commanding officer of the Manchester Salvation Army since June 2018, who has been with Christian charity and outreach for 38 years. Davis experienced homelessness as a five-year-old after his family home burned. He spent a transformative year in a Salvation Army shelter, participating in children's programs and church services that eventually steered him to a vocation in Christian community service.
"If you love what you do for a living, you never work a day in your life," said Davis, who said he has a passion for children and education. In Laconia, he hopes to continue the course forged by the McNeils, foster an ongoing link between guests at the Carey House and programs and church services in the Salvation Army's nearby headquarters on Union Avenue.
"My biggest goal is children and families," Davis said. "I want to invest in other people's lives so they can invest in other people as well."
Joining him will be Lt. Brian Perks, a recently-ordained seminary graduate and son of Salvation Army officers, who grew up in the Salvation Army. Laconia will be Perks' first post.
"We'll dialog back and forth" to ease the transition, Scott McNeil said.  The couple was notified in April of their pending reassignment to Manchester, but chose to keep it quiet to better complete their term. "Saying goodbye could be very hard, and we wanted to wait until the very last minute. We just want to do our vocation. We really only have our personal belongings that come with us. We bring cellphones, laptops, books and clothes," he said.
"We're going to do the best we can and try to push positively forward," said Tammy Emery, former president of Neighbors in Need, a non-profit that fills local requests for help, including money for rent and medical care. "I'm sure whoever's coming, it's going to work. The Salvation Army puts you in place for a while, then you're uprooted and they move you where they want you."
"The captain and his wife, from what I've seen, (have been) very dedicated, caring and committed to folks in our area," Emery said.  The annual Turkey Plunge in late fall, a fundraising precursor to Polar Bear winter swim events, "has been an amazing community get-together under their guidance, bringing lots of light and brightness and help for those in need."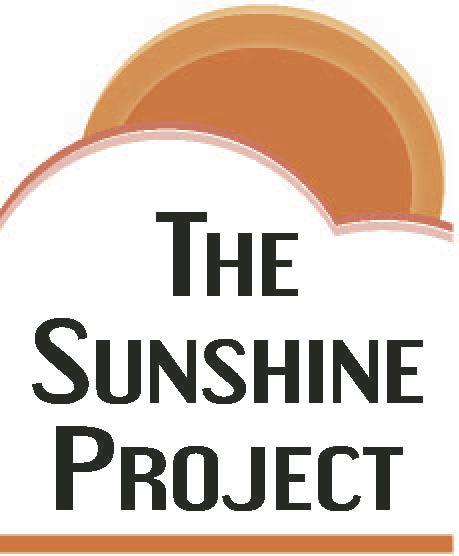 The Sunshine Project is underwritten by grants from the Endowment for Health, New Hampshire's largest health foundation, and the New Hampshire Charitable Foundation. Roberta Baker can be reached by email at Roberta@laconiadailysun.com