LACONIA — Requests for drug recovery counseling are up sharply during the COVID-19 pandemic even as social distancing requirements make it difficult for those providing and seeking these services.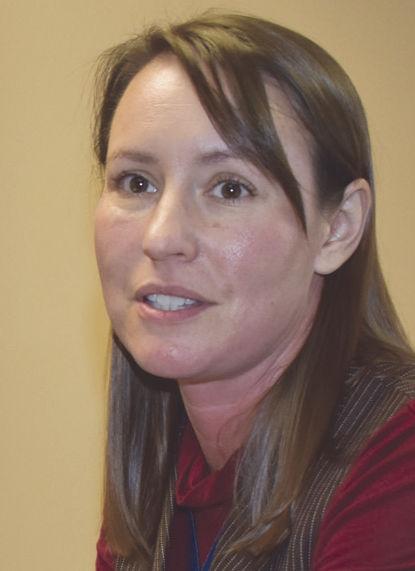 Daisy Pierce, executive director of Navigating Recovery, said participant numbers for her organization have doubled.
"There has been a huge surge in the number of people seeking services at Navigating, The Doorway, The Recovery Clinic, and Horizons," she said.
The state Medical Examiner's office reported a total of 37 confirmed and pending drug deaths in New Hampshire in April, compared to 32 confirmed drug deaths in April 2019.
Pierce said many in and out of the recovery community have been struggling with the isolation caused by the pandemic. Navigating Recovery has been providing services remotely, but it has lost touch with people who don't have phones or computers.
"Accountability is a big part of someone's early recovery and for those that are not being tested (urinalysis) as often, or being seen in person by a provider, or having to go to work regularly, they struggle," she said.
"Treatment uses urinalysis on a regular basis as a form of outside help as a person develops intrinsic accountability, and without that additional assistance, there is one less pillar of support. People look forward to seeing their coach, we hope, and that reward is slightly lessened when they can't come to the center."
Increased downtime can be good or bad.
"We've seen that boredom is dealt with by either getting into mischief and mayhem or the person uses that time creatively to spend even more time on their recovery now that they don't have other responsibilities."
There are also positives for people who aren't as busy.
"People are more available for appointments because they are also working from home or are currently unemployed," Pierce said. "It's also easier for people to follow through because it isn't as intimidating to keep a phone appointment as it is to walk into a new place you've never been before.
"More high-risk participants are willing to talk on the phone, so we can actually have more contact with them."
Michael Tensel, of A and D Recovery Counseling, 635 Main St., Laconia, said video conferencing recovery meetings have been helpful for people when they can't attend their regular in-person meetings during the pandemic. 
"People really do depend on the support group network," said Tensel, a master's level licensed alcohol, drug and mental health counselor. Wearing a face mask, he has continued to see clients in his office.
"Obviously, you're not going to relapse immediately when you stop attending meetings, but over time that support will wane, and it becomes more likely if you're not meeting with your regular group of people." 
Paul Brethen, a marriage and family counselor and a certified addiction specialist who has created a website called SoberBuddy, said many people are feeling overwhelmed and triggered.
"They have cravings and want to drink and use," he said. "They have stress, idle time, depression, loss of job and have a fear of getting the virus."
Research by Well Being Trust and the Robert Graham Center for Policy Studies in Family Medicine and Primary Care found that the economic failure, massive unemployment and social isolation associated with the pandemic could boost by 75,000 the number of people who die from drugs, alcohol or suicide.