Infographics have exploded in popularity in virtually every industry.
From digital marketing to schools and classrooms, infographics are being used everywhere to communicate complex information in a visually engaging way.
If you're new to design and unsure about what infographics really are, this short guide is created just for you. In this article, I'll help you understand:
What is an infographic?
Why should you use infographics?
You'll also find creative infographic examples and editable templates sprinkled throughout this article so you can start creating your own visuals.
What is an Infographic?
By definition, an infographic is a visual representation of any kind of information or data.
Whether it's a study on market trends or a step-by-step guide on how to do your laundry, an infographic can help you present that information in the form of an attractive visual graphic.
Take a look at the infographic example below.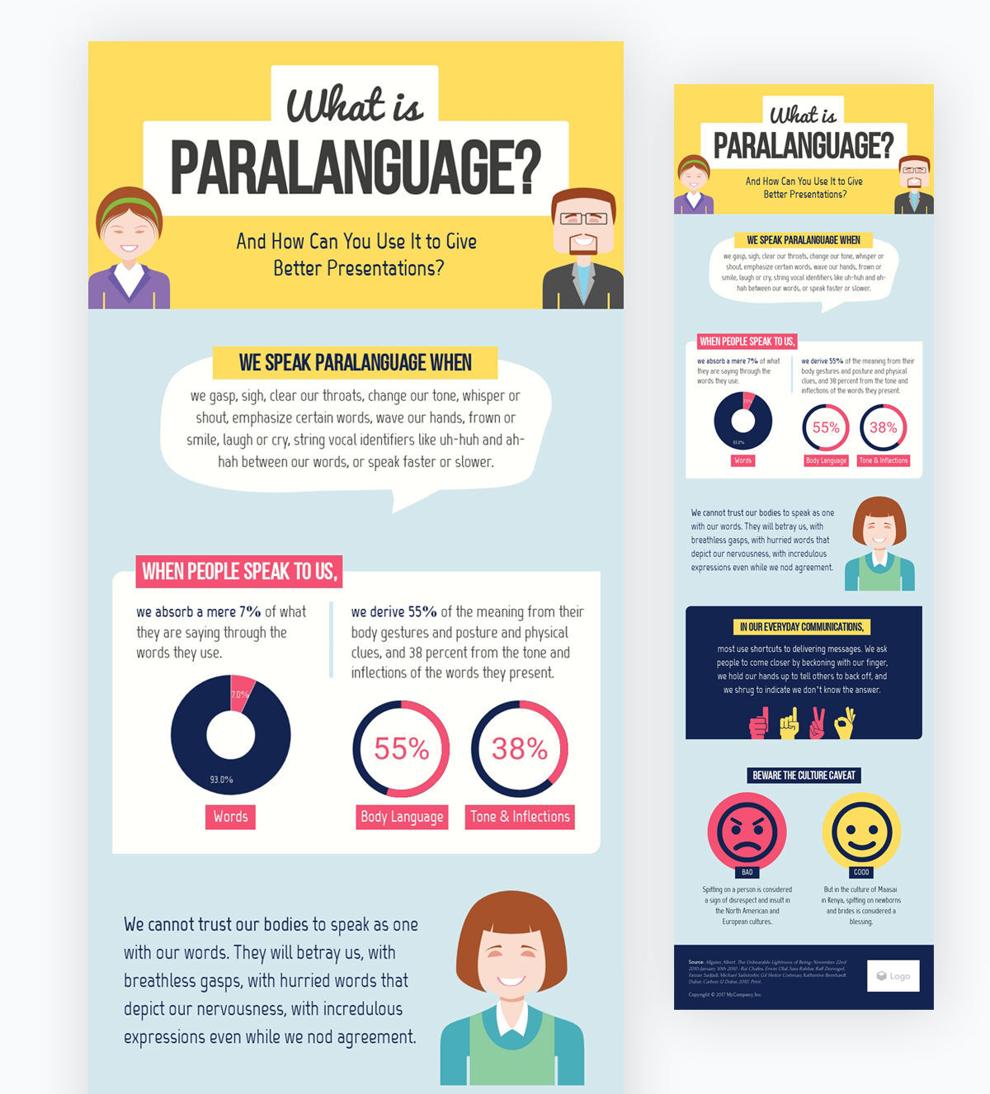 Notice how the use of bright colors, illustrated characters and bold text instantly grabs your attention and gives you an overview of the topic as you skim through.
Keep in mind that the goal of an infographic is not only to inform, but also to make the viewing experience fun and engaging for your audience.
And it all comes down to how you combine different graphic elements—like colors, icons, images, illustrations and fonts—to explain a topic in a compelling and easy-to-understand way.
The infographic above also showcases the statistics and percentages in a visual form using radials and a donut chart. So even if you don't read the text above, you'll still get the picture.
Why Should You Use Infographics?
There's a reason why infographics are so popular—they're fun, engaging and super easy to share. Plus, they have tons of benefits for all kinds of content creators, including businesses, educators and nonprofits.
Marketers can use infographics to drive more website traffic, increase visibility and brand awareness, and boost engagement.
Educators and trainers can use infographics to explain difficult concepts or break down complex information to make it easier to understand.
Nonprofits can use infographics to spread awareness about a cause or social issue.