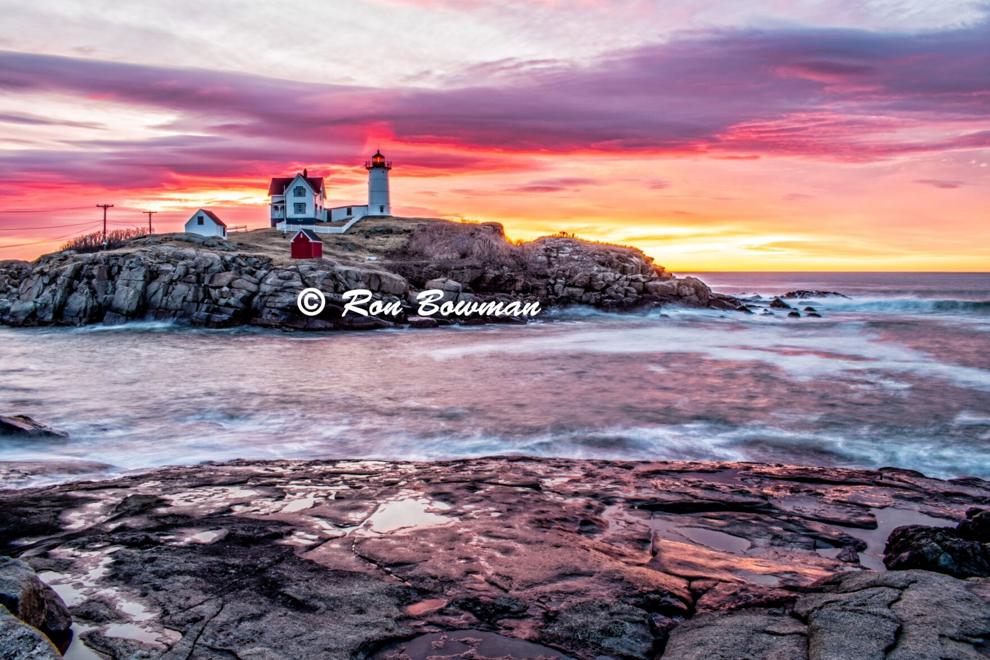 Hello, my photography friends and welcome to my second blog. If you are reading this blog, I'm going to assume that you're really interested in photography and want to improve your creativity. The best way to improve your skills is by learning from others and then practicing over and over until it becomes second nature to you. Learning from others can include reading blogs like this one, taking a photography course online or in person, reading photography books, attending photo shoots, joining a photography club, or joining a local art or photography association. Personally, I have participated in all these educational venues over my 50+ year career and I can vouch for their value.
As I discussed in my last blog, artistic photos incorporate one or more elements as listed below. An analogy would be like baking an apple pie. The success and quality of the pie is based on its ingredients (apples, eggs, flower, butter, sugar, cinnamon, etc.) Photography is no different. Include the right elements (ingredients) and you will end up creating more artistic photos. Most professional photographers agree that artistic photos incorporate elements of color, form, moment, perspective, light, and good composition. In this article we are going to take a close look at color and form.
By itself, color can make an excellent photograph and it can do this with only one color. An example might include a photo of a red fire truck, where red is the only color. Combinations of yellows, oranges and reds are often referred to as "warm colors" and combinations of blues and greens are often called "cool colors." Nature also makes "pastel colors" – light yellows, pinks, and baby blues, which are often found in the early morning and evening. White light consists of three primary colors: red, yellow and blue, which, when projected together, form white light. Mixing various combinations of these primary colors produce all the colors we see. Every primary color has its complement, or opposite color.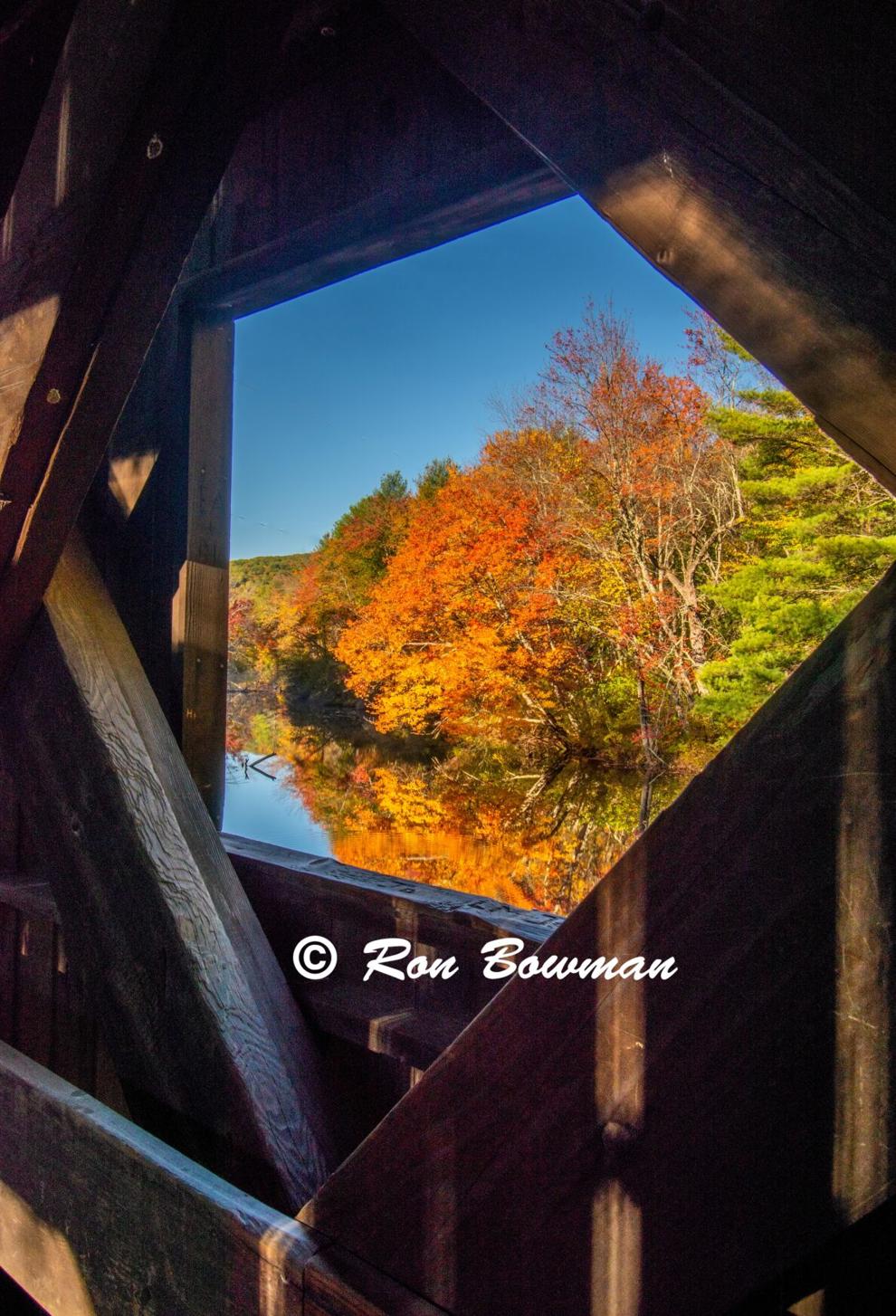 Complementary colors (those opposite on a color wheel), like a combination of reds and blue/greens, or a combination of blues and yellows, will produce more dramatic photos due to the contrast in colors. An example of this might be a foliage scene with yellow leaves contrasted against a blue sky. Photos that display these contrasting colors will really pop. The foliage scene of the Waterloo Covered Bridge is an example displaying complementary colors. Notice how the orange leaves really stand out when contrasted with the blue sky. If you want to know more about colors, I recommend you Google "color wheel."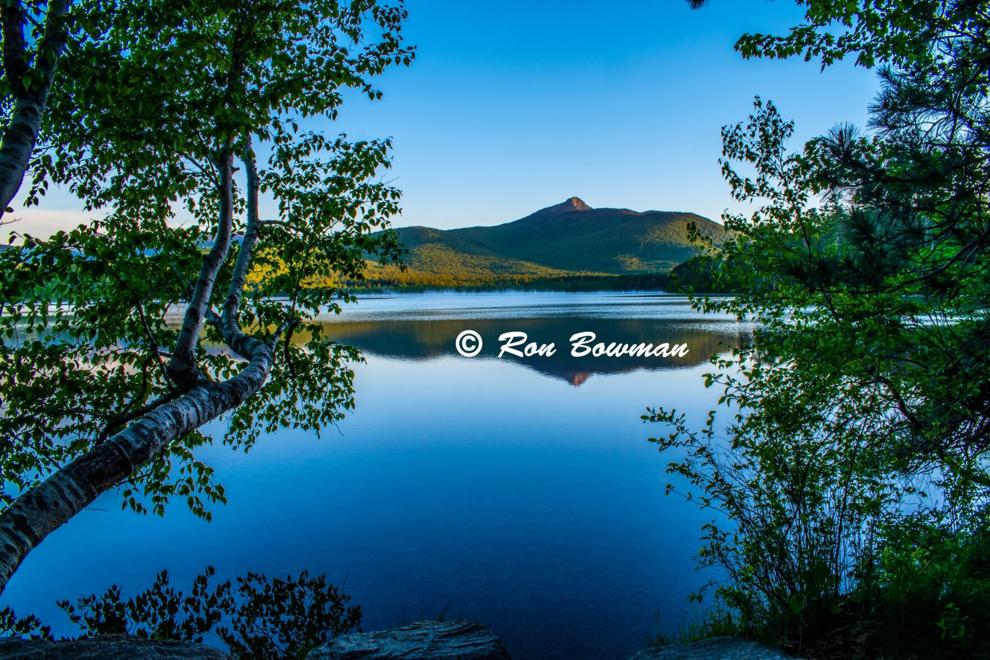 Harmonious colors on the other hand, are similar in tone (those next to each other on the color wheel), like a combination of blues and greens in this photo of Mt. Chocorua. The harmonious effect is pleasing, rather than dramatic, and allows the eye to explore other elements such as lines, shape, and texture. Artists utilize complementary and harmonious colors to create their works of art. Photographers on the other hand, don't have as much creative latitude as artists, but the more we understand the impact color has on a photo, the more we can look for color combinations that enhance and add impact to our photos.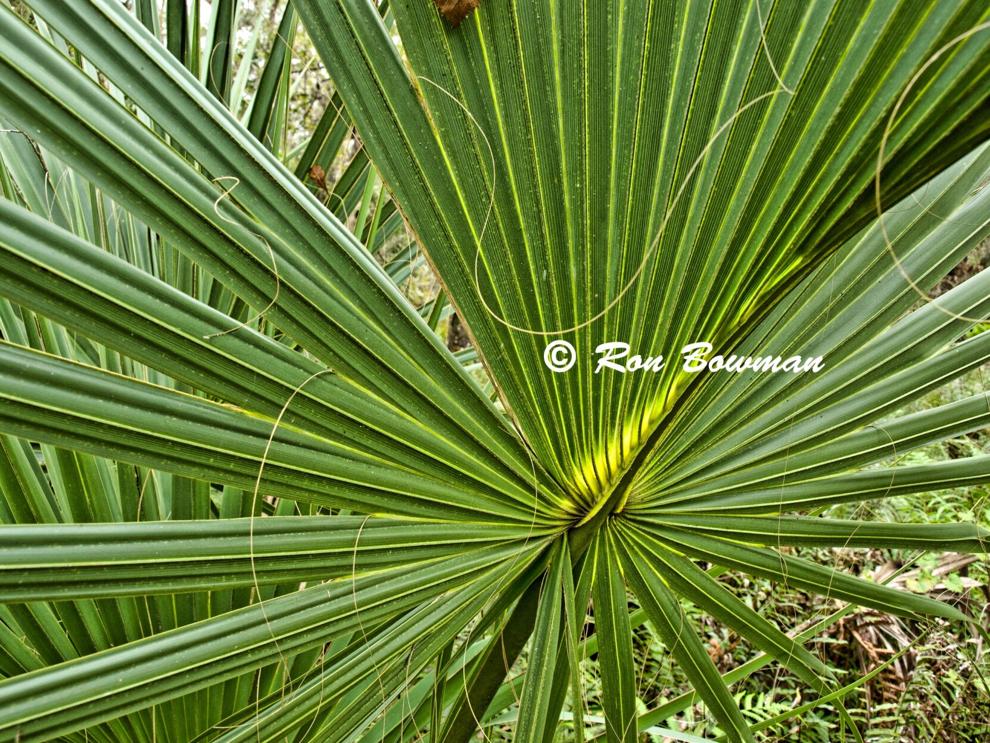 Form As with color, form by itself can make an interesting and excellent photograph. Take black and white photography as an example. A black and white photo immediately draws your eye to the lines, shapes, patterns, and the texture of the image because there is no distracting color. Lines define shapes and combinations of shapes are patterns. Shapes that suggest three dimensions show volume. Lines can also steer the viewer from one place to another in the photo. Texture lies within a shape and can imply depth. Artistic photos often include one or more types of form (shapes, lines, patterns, or texture) to create an interesting photo. The palmetto palm photo seen here displays a repeating pattern of lines that lead the viewer's eye into the photo. The black and white photo of the Albany Covered bridge is an example where lines and patterns draw you into the photo. Your photo could include unusual shapes, or texture to achieve an interesting effect. Examples could include lines in the sand, a thicket of trees, pine cones scattered in the forest floor, polished stones at the seashore, a rolling hillside, boats in a harbor, etc.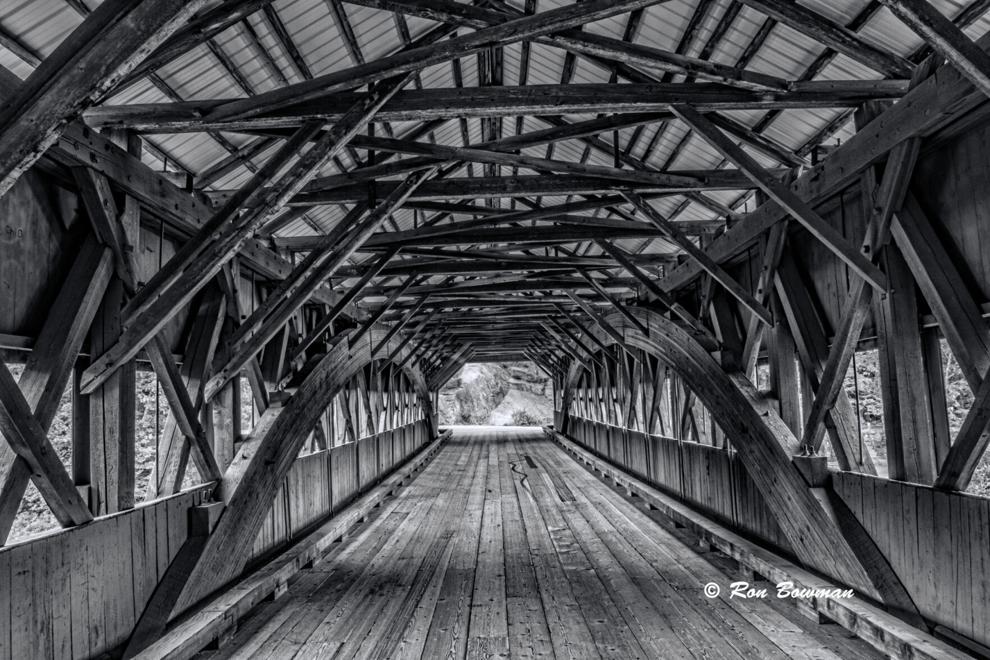 Thanks for reading my second photography blog. My next blog will cover the elements of moment, perspective, light, and composition. Look for future articles covering topics like camera types, how to use your digital camera, discussion on Photoshop and other software, printing at home, photographing New England landscapes, displaying your photos, photography classes, and selling your photography. Please contact me if you have any questions or comments about my blogs.
Ron Bowman is a New Hampshire photographer with 50 years' experience photographing weddings, real estate and New England landscapes. He is a member of the Lakes Region Art Association and can be reached at rbphotonh@gmail.com. To view his work and read his full profile, visit rbphotonh.com.