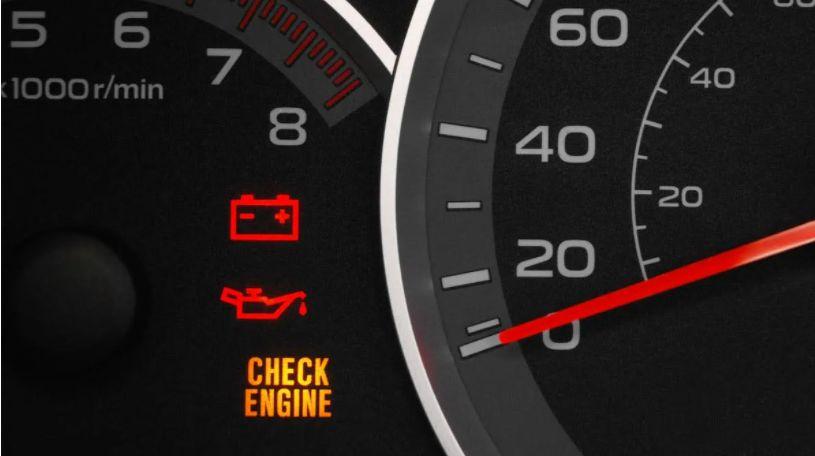 You turn your key to the on position and see that the check engine light remains illuminated. You take a second glance. Turn your vehicle off hoping when you restart the vehicle the light will have turned itself off. If this sends you into panic mode and frantically scrolling through Google for your local mechanic's phone number . . . you're like the majority of vehicle owners.
I'm here to tell you to take a deep breath before panic ensues. Commonly, when a check engine light illuminates, the assumption is that the vehicle should immediately be parked and not driven. Fortunately enough, this is a general misconception. Take note: If the check engine light is illuminated and NOT flashing, you may continue to drive the vehicle. So, drink the rest of your coffee before making your call and scheduling your appointment.
When the check engine light illuminates it's because the computer system in the vehicle is sensing a fault in one of the vehicle systems. This could mean the fault is in one component of the vehicle or multiple. Each time this light illuminates, a code is stored in the system's memory. This code helps determine or narrow down the components which caused the fault.
When your vehicle is brought into our shop, our certified technicians plug your vehicle into our on-board diagnostic reader to pull any of the codes stored in the vehicle's memory. Getting this code alone rarely pinpoints the exact cause and remedy for fix without further diagnostic.
Before panicking or driving to your local mechanic, consider the following:
Have you filled your gas tank recently, almost immediately prior to the light illuminating? If the answer is yes, remove your gas cap and retighten, and proceed to drive the vehicle. It can take up to 50 miles of driving for the light to reset itself. If the cap is not tightened entirely, if it's screwed on crooked or not on at all, this is most likely the cause of your check engine light illumination. This is a common cause.
When was your last oil change? Have you checked the dip stick to ensure adequate fluids?
Was there a prior service recommended to you that you declined? It's possible that an item that was previously cautioned to you now requires immediate attention.
If you can exclude all of the above, and even if one of those items may apply, it's always best practice to set an appointment with your service department to ensure proper vehicle function and health. At Irwin's we offer free code pulls from the vehicle's memory system to narrow down the area of failure. Either way, we are here to ease your mind and your panic at the sight of your check engine light. Any make, any model. Regardless of where you bought from.
Chris Irwin is vice president of Irwin Automotive Group in Laconia.
Irwin Automotive Group in Laconia sells Toyota, Scion, Ford, Lincoln, and Hyundai. Irwin operates a Quicklane Tire & Auto Center as well as Irwin's   Collision Center, and NHCarCredit.com. Contact us with any questions related to purchasing or servicing a vehicle, regardless of the make, model, or where it was purchased!