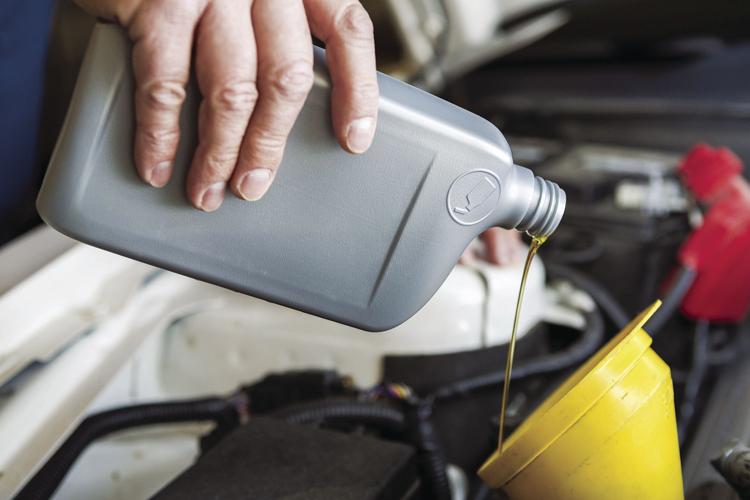 Though we have found modern changes in our vehicles, advancements in technology and enhanced safety features, one thing seems to remain the same: the importance of routine maintenance and most importantly the requirement and necessity for oil changes.

Our vehicles contain many moving parts. The purpose of engine oil is to lubricate these moving parts adequately. The more lubrication, the less friction. The less friction, the less heat. The more friction created, the more time and energy (or gas) it takes to get the moving parts past each other, creating more strain on your engine, and in turn less power. Extra heat and friction are a recipe for damaged parts, inefficient components, and more money.

We change our oil to ensure the lubrication, which doubles as a collector of small particles and filth, remains clean. Imagine taking a bath in the same water for several days at a time – over time it becomes filthier, and doesn't clean as thoroughly as it did on day one.

If you've been driving for more than 20 years it's likely you're still visiting your dealership or automotive garage every 3,000 miles for an oil and filter change. We at the dealership are here to tell you that this isn't necessary. The advancements in engine technology and oil chemistry have allowed us to retrain our ways of thinking, and break old habits to be more cost effective and environmentally friendly.

We stock and sell most commonly three types of oil. We refer to them as "good, better and best."
Good: A conventional oil that requires visits to the dealership for changing every 6 months or 5,000 miles. This oil can be found in many of the older model year vehicles we see in our service department.
Better: A semi-synthetic blend that requires visits to the dealership for changing every 6 months or 5,000-7,500 miles. This oil can be found in most Ford and Lincoln vehicles.
Best: Full-synthetic oil that requires visits to the dealership for changing every 12 months or 10,000 miles. This oil can be found in and is recommended for almost all Toyota vehicles, for example.
Most vehicles are equipped with either a "maintenance required" light or an "oil life expectancy" meter. These are typically controlled by the vehicle's computer system by time or mileage. For example, Toyota vehicles are programmed to illuminate a "maintenance required" light every 6 months or 5,000 miles. This is your reminder that even if your oil still has life left, your vehicle should be seen at least for a routine tire rotation.

If you are unsure of the type of oil recommended for your vehicle, look in your owner's manual or simply under your hood. The top of your oil reservoir cap will state if your vehicle operates its best with a 5W-20 or a 0W-20 type of oil. If you still cannot locate it or have any questions at all, give us a call. We'd be happy to help.
See you on the black top!
Chris Irwin is vice president of Irwin Automotive Group in Laconia.
Irwin Automotive Group in Laconia sells Toyota, Scion, Ford, Lincoln, and Hyundai. Irwin operates a Quicklane Tire & Auto Center as well as Irwin's   Collision Center, and NHCarCredit.com. Contact us with any questions related to purchasing or servicing a vehicle, regardless of the make, model, or where it was purchased!