LACONIA — This year's race for mayor attracted outside interest and campaign contributions, but the public will likely never find out how much money was spent and who made political donations to candidates Andrew Hosmer and Peter Spanos.
The city does not require municipal candidates to report contributions and expenditures.
Many states – including Vermont, Maine and Connecticut – require municipal campaign finance reporting. New Hampshire leaves it as a local decision.
Most municipalities in the state don't require it, although Manchester, Nashua, Dover, Portsmouth and Concord do — as permitted under state enabling law.
Now, there appears to be some interest locally in mandating campaign finance reporting for Laconia races.
The issue arises after the mayoral race between Hosmer and Spanos attracted the interest of the Democratic Party, the Republican Party and unions representing firefighters and teachers.
Spanos and Hosmer had numerous newspaper and radio advertisements, mailers, printed door hangers and campaign signs.
Even though this was supposed to be a nonpartisan election, each party helped its favored candidate — the Democrats for Hosmer and the Republicans for Spanos — by knocking on doors and making telephone calls.
State Democrats made an independent expenditure for an attack mailer. The political action committee of the Professional Firefighters of New Hampshire said it contributed to Hosmer, but did not specify how much.
The County Republican Committee declined to say whether it made a monetary contribution to Spanos.
Neither candidate complied with a request from The Laconia Daily Sun to release their donor list, reveal how much money and in-kind services they received or disclose how much they spent.
Hosmer said he and his wife made significant contributions to his campaign.
He explained why he would not be more specific.
"The issue I have is that by making this information public it contradicts the understanding that contributions will remain private," Hosmer said. "I will continue to respect contributors' expectations by keeping their information confidential." 
He also said he hasn't considered thoroughly whether local candidates should be required to disclose their campaign finances.
"I do believe transparency makes for good public policy and is essential to holding our elected leaders accountable," Hosmer said. "Before making this issue a priority of mine, I would like to consider what problem is this disclosure requirement addressing and would this proposed requirement correct the problem."
There appears to be at least some City Council support for requiring local candidates to disclose campaign finances.
Councilors Bruce Cheney and Henry Lipman favor such disclosures, Councilor Mark Haynes is opposed and the other three are non-committal.
"I think it would be an excellent idea, I really do," Cheney said. "When you run for these offices, you ought to let people know who's supporting you and where the money is coming from.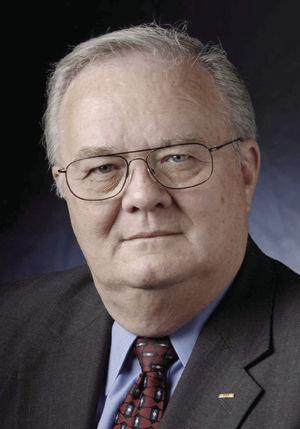 "If money is coming in from outside sources, it would be fair to let us know this group of folks is trying to influence us."
Patrick Wood, an attorney in Laconia who is versed in municipal law, said one of the reasons for reporting campaign contributions and expenditures is to provide accountability that the money received was used for campaign purposes.
"You are really giving to that person so that they will use it for political purposes, not for personal gain," said Wood, who added that he doesn't think a problem exists for which the city should adopt a campaign reporting requirement.
"If there isn't a problem, then why do we need to do something?"
Mayor Ed Engler, who did not seek re-election, said this mayoral election was unusual. It featured a Republican state representative, Spanos, and a former Democratic state senator, Hosmer, who ended up winning by 289 votes.
"I personally think that the recently completed race for mayor was an outlier, and we should not adopt a policy based on that one race," Engler said. "The typical race for public office in Laconia is a very low-budget affair. I just can't imagine why a candidate should be troubled by filling out reports and filing and stuff like that. Most don't spend 10 cents.
"This last race was extraordinary because of political partisan involvement. If that's the norm in future years, the city might want to take a look at that then."
The League of Women Voters of New Hampshire takes a different view.
"Transparency is essential, even at the local level, which is where many of our voters really start to get involved," said Nancy Marashio, who is on the organization's board. "The more a voter knows, the better off the voter is. The more a candidate discloses, the less the power interests can take over.
"Take real estate. If somebody wants certain things done with real estate and is secretly financing someone, that would have all kinds of implications for town business. I say if you run, you owe public information and transparency. That's part of being a responsible candidate."
Dover requires local candidates to report campaign contributions twice.
One report is due by Oct. 21, and the other by Nov. 15.
The form is simple. They list their name, address, phone number, the position they are seeking, a list of those who contributed, the amounts contributed and a list of campaign expenditures. 
In that city, Deputy Mayor Bob Carrier defeated incumbent three-term Mayor Karen Weston, 2,802-1,975, after a campaign in which he raised $3,243 and spent $4,470, while she raised $530 and spent $2,396.
Like Laconia, the city of Keene had a competitive mayoral race this year. Political parties got involved, even though the mayoral position in that municipality is also non-partisan.
Keene City Councilor George Hansel, a Republican, defeated Councilor Mitchell Greenwald, a Democrat.
Keene City Councilor Terry Clark is backing an effort to require local campaign finance reporting in his community.
"It's the same old thing," he said. "You've got to know whether these people are tied to any special interest. It comes down to motivation.
"Why do legislators and city councilors make the decisions they make on particular issues? If it is known they have been given a lot of money by one group or another and something comes up and, lo and behold, they vote on something beneficial to that group, it would raise a few eyebrows. They would have to explain themselves a little bit more."
He said it is important to "follow the money," whether it is at the local, state or national level.
"We see it all the time in Congress. When you see a congress person voting on health care legislation, look at their campaign finance record. When the governor vetoed net metering, lo and behold Eversource and Liberty and one or two other industries contributed to him."
To contact Rick Green, send him an email at