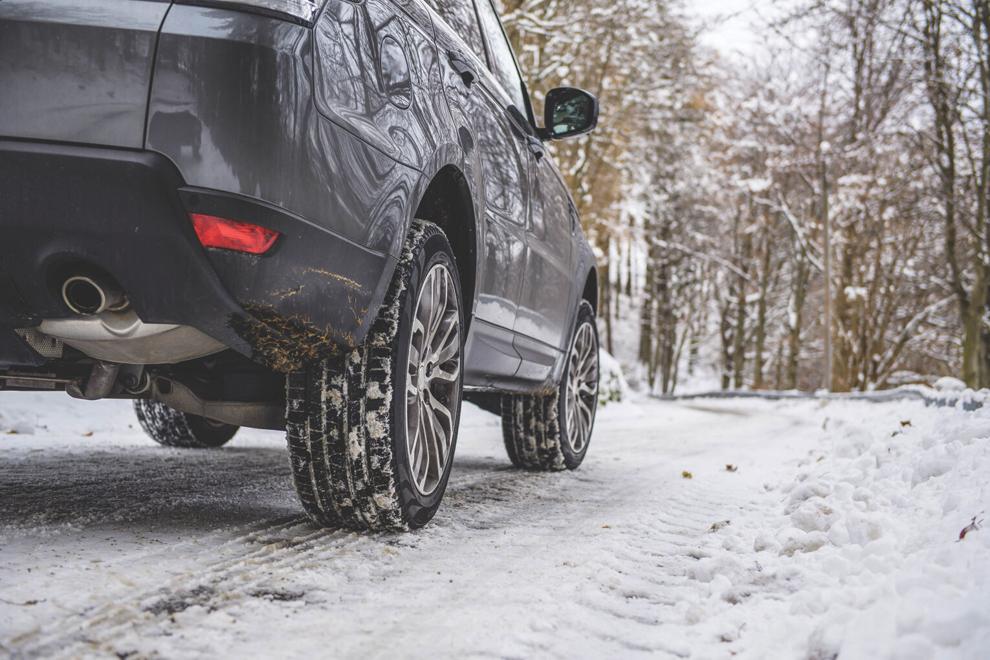 It's that time of year and we live in the glorious, four-season state of New Hampshire. The first snowstorms of the season are just around the corner. That's when our phones will ring off the hook in the Irwin service department. "Can you mount and balance snow tires on my Toyota Corolla this afternoon?"
Drivers in 80 percent of the U.S. pay no attention to the change in temperature or driving conditions because their road conditions simply do not change. We know isn't true here in the Granite State.   
In the Granite State almost half our year consists of temperatures below 32 degrees, resulting in snowy and icy road conditions.  
To say that we are accustomed to these driving conditions would be an overstatement. We've grown used to these conditions and think we've got it mastered. Often we are forgetful of the safest driving habits. 
One of the most important things you can do to ensure safe driving is adequately prepare your vehicle. Warming up your vehicle before being road bound, removing all snow from the top of your vehicle, filling up on de-icer, and staying put when the roads do not warrant driving, just to name a few. 
But most important is to ensure you have proper tread between your 3,000 pound vehicle and the black top or ice. There are several types of tires. Here are the differences: 
1. All Season Tires: Although, it sounds as though these "all season" tires would be optimal for all seasons, most will actually tell you they are truly only optimal for three seasons. They are designed to function best in most driving conditions such as, dry, wet, or muddy. But they do not function best under colder temperature and this causes them to lose their grip and traction. 
2. Winter Tires: Unlike all-season tires whose traction and grip lessens with the temperature, winter tires operate much the opposite. Winter tires are built with a flexible composition rubber, deeper tread, and specific tire patterns to help grip and maneuver your vehicle through the ice and snow. Winter tires are not manufactured to withstand warmer temperatures, which wear winter tires at an increased rate. 
3. Summer Tires (Performance Tires): Summer tires often are designed with a thinner tread design and operate best with the most tread coverage touching the road. They are built to withstand higher speeds, traction and handling in warmer temperatures and black tops.
 The majority of New Hampshire drivers, regardless of AWD, 4WD or FWD vehicles choose to alternate between all-season tires and winter tires for best performance and safety year-round. If you are unsure of tire costs, or what is recommended for your vehicle, swing by. We have tire professionals trained to advise you. 
Fun Fact: There are actually provinces and countries that deem it illegal to drive on their roads during the winter season without designated snow tires.
P.S. If you live in New Hampshire and have never driven with a designated winter tire, I dare you to try, and promise you'll never look back.
Chris Irwin is vice president of Irwin Automotive Group in Laconia.
Irwin Automotive Group in Laconia sells Toyota, Scion, Ford, Lincoln, and Hyundai. Irwin operates a Quicklane Tire & Auto Center as well as Irwin's   Collision Center, and NHCarCredit.com. Contact us with any questions related to purchasing or servicing a vehicle, regardless of the make, model, or where it was purchased! 

603-524-4922