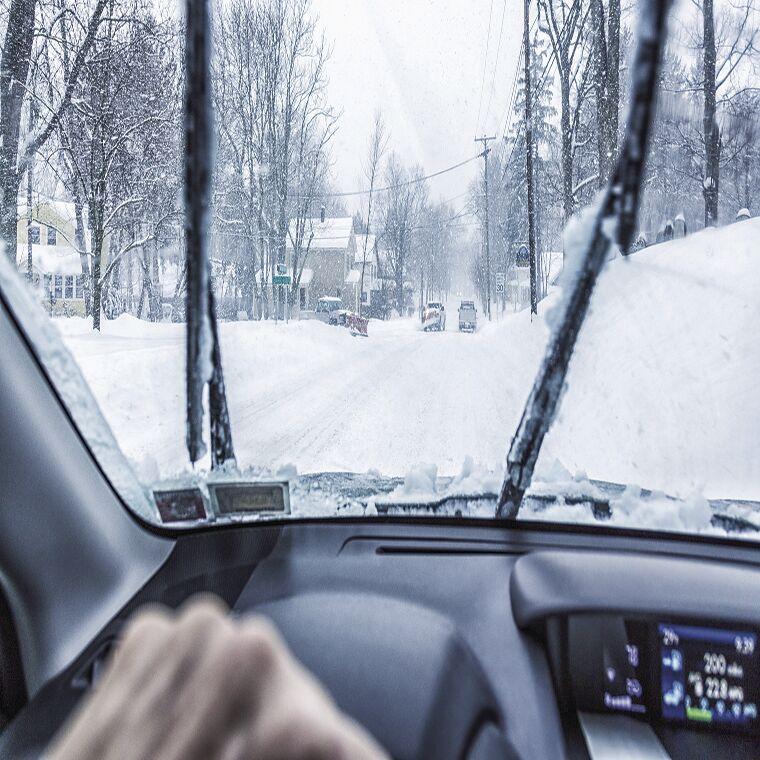 Whether you are a senior driver or a rookie, some conditions while driving are out of our control. We cannot always predict how slippery the roads are, how quickly precipitation is freezing, and we absolutely cannot predict the other drivers that occupy our roadways. It is best that each time you are road bound you are prepared for anything to happen – in or out of your control.
We've devised a small list of our favorite essentials we believe to be "glove box" necessities:
1. Portable battery charger: It is so important that you have a method of contacting a tow company, family members, police department and/or 911. Do not get caught with a dead cell phone battery!
2. Jumper cables: Inclement weather conditions (hot or cold) can cause that nasty cranking noise everyone dreads when turning their key to the on position. Make sure to carry a set year round!
3. Blankets: Our blistery weather conditions are cause for carrying warmth in the case of an emergency.
4. Rock Salt/Bucket of Dirt and Small Hand-Held Shovel: If you've landed yourself in a situation where the wheels are spinning and no ground has been made. Remove excess snow from the wheel areas and place some dirt behind your front or rear tires to gain traction!
These are just a few of our favorites but always encourage you to carry first aid kits and escape tools. In the case of an accident or emergency, we'd like to remind you of the key steps (or our acronym 'SCARED') you should take immediately preceding:
S – Safety: Ensure the safety of everyone involved. Do not put yourselves or anyone additionally in danger. If you can get your vehicle off the roadway absolutely do.
C – Calm: Seems obvious but the most important part of this process is to remain CALM. No one operates well under pressure or chaos.
A – Assistance: Call your local police department or 911 for assistance. Regardless if another vehicle is involved or not. The police should be contacted as they have procedures to follow to ensure your safety and the safety of others. (Road flares, salt on an icy spot, traffic directing, police reports, etc)
R – Remember: While you await police assistance, stay warm and stay put. If you are uninjured and able to recount or write down the details of the accident, this is a good time to do so while it is immediately available.
E – Exchange: Once police assistance has arrived, recount the accident and exchange any insurance information that may be essential. If another vehicle is involved ALWAYS exchange this information – regardless of who was at fault.
D – Damages: Call your local insurance approved body shop to advise them of the accident and discuss an appropriate time to get the vehicle in for an estimate of damages. Most body shops, like ours, relieve this stress by almost entirely taking over the process from here. What a relief!
The most important part of winter driving is to be aware and to practice safe driving habits.
Chris Irwin is vice president of Irwin Automotive Group in Laconia.
Irwin Automotive Group in Laconia sells Toyota, Scion, Ford, Lincoln, and Hyundai. Irwin operates a Quicklane Tire & Auto Center as well as Irwin's   Collision Center, and NHCarCredit.com. Contact us with any questions related to purchasing or servicing a vehicle, regardless of the make, model, or where it was purchased!