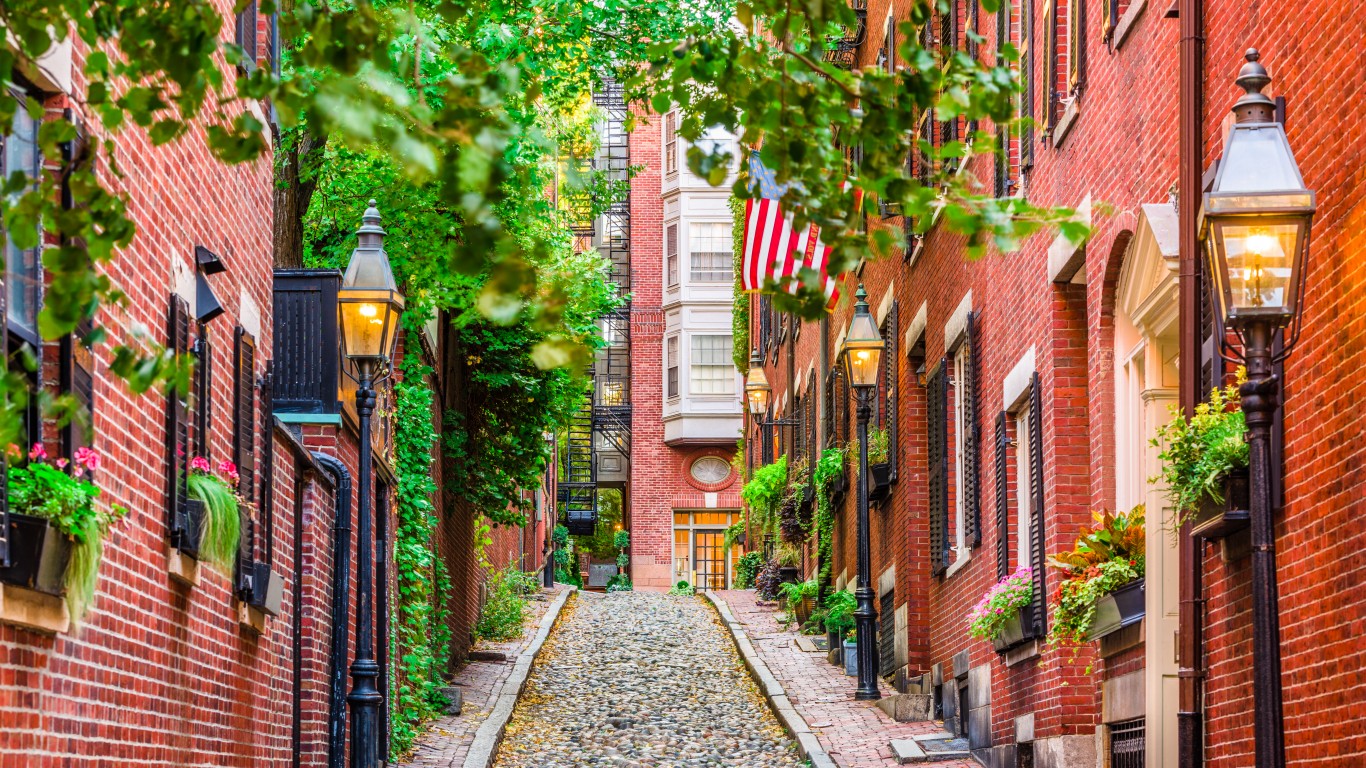 So far, 2021 has been a historic year for natural disasters in the United States. There were a record 18 weather and climate disasters costing more than $1 billion each in the first nine months of 2021, according to a report from National Oceanic and Atmospheric Association. Wildfires, severe storms, tornadoes, and extreme temperatures resulted in 538 deaths and $104.8 billion in damage nationwide from January through September -- eclipsing totals from all of 2020.
Going forward, climate change will likely only continue to contribute to the increased frequency and severity of natural disasters, including hurricanes -- the deadliest and most destructive classification of natural disaster threatening the United States. Over the past two decades, hurricanes have killed an average of over 300 Americans per year and resulted in overall damage totalling nearly $1 trillion.
According to a recent report from CoreLogic -- a property information, analytics, and data provider -- nearly 8 million single-family homes are at risk of storm surge damage from hurricanes, and over 31 million homes are at risk of damage from hurricane winds nationwide. These risks are disproportionately shouldered by metropolitan areas along the Eastern Seaboard and along the Gulf of Mexico.
Boston is one of only two metro areas in the Northeast to rank among the areas at risk of the most damage from hurricane storm surges in the nation. Over 159,000 single-family homes are at risk of storm surge damage in the Boston area. It would cost an estimated $54 billion to repair them. A total of 1.3 million area homes are at risk of hurricane wind damage.
In August 1991, Hurricane Bob, a Category 2 storm slammed into Massachusetts, affecting Boston and much of the broader New England region. Parts of Massachusetts reported storm surges of 10 to 15 feet. The storm caused a total of $39 million in damage in Massachusetts and $680 million across New England.
All data on the number of at-risk homes and reconstruction cost value is from CoreLogic's 2021 Hurricane Report. Metropolitan areas are ranked on the number of single-family residential structures less than four stories at moderate or greater risk of damage from storm surge flooding in the 2021 hurricane season.
| Rank | Metro area | Single-family homes at risk of storm surge damage | Total est. reconstruction cost value for storm surge damage ($, bil.) | Population | Recent severe hurricane |
| --- | --- | --- | --- | --- | --- |
| 1 | New York, NY | 781,823 | 304.5 | 19,216,182 | Sandy (2012) |
| 2 | Miami, FL | 738,994 | 149.26 | 6,166,488 | Andrew (1992) |
| 3 | Tampa, FL | 544,433 | 100.8 | 3,194,831 | Charley (2004) |
| 4 | New Orleans, LA | 396,870 | 100.59 | 1,270,530 | Katrina (2005) |
| 5 | Virginia Beach, VA | 395,653 | 94.95 | 1,765,031 | Matthew (2016) |
| 6 | Fort Myers, FL | 321,940 | 67.02 | 770,577 | Irma (2017) |
| 7 | Bradenton, FL | 284,828 | 57.46 | 836,995 | Hermine (2016) |
| 8 | Houston, TX | 261,103 | 56.89 | 7,066,140 | Harvey (2017) |
| 9 | Jacksonville, FL | 220,301 | 52.71 | 1,559,514 | Irma (2017) |
| 10 | Naples, FL | 197,265 | 44.46 | 384,902 | Irma (2017) |
| 11 | Charleston, SC | 184,563 | 46.82 | 802,122 | Hugo (1989) |
| 12 | Boston, MA | 159,245 | 53.98 | 4,873,019 | Bob (1991) |
| 13 | Myrtle Beach, SC | 156,161 | 30.43 | 496,901 | Hugo (1989) |
| 14 | Lafayette, LA | 146,254 | 33.41 | 489,207 | Ida (2021) |
| 15 | Baton Rouge, LA | 136,951 | 34.27 | 854,884 | Ida (2021) |